NEW YORK (InsideBitcoins) — In deliberation that only took 3 ½ hours, the jury has convicted 30-year-old Ross Ulbricht of running Silk Road as Dread Pirate Roberts.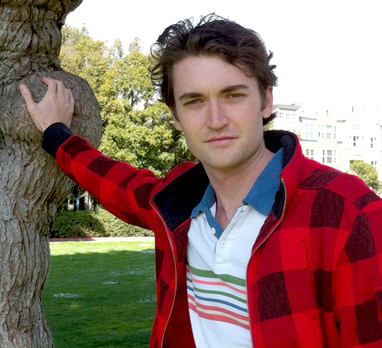 The jury found Ulbricht guilty on all seven felony charges that he faced: drug trafficking, computer hacking, running a criminal enterprise, money laundering, and fraud with identification documents. These seven felonies could carry a sentence of a minimum of 20 years and up to life in prison.
The defense claimed that, while Ulbricht was in fact the creator of Silk Road, he quickly got out of the illegal operation and sold it to someone else who would go on to become the infamous Dread Pirate Roberts.
"There's so much to question in this case," Joshua Dratel, Ulbricht's lawyer, said in his closing remarks. "There are a lot of blinking neon signs in this case that were created to incriminate Mr. Ulbricht, and I submit to you that DPR was doing it."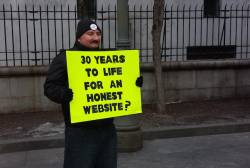 However, the prosecution argued that this argument was an "incredible fantasy" and was a "desperate attempt to create a smokescreen." The government further argued that because Ulbricht created the site — what the prosecution referred to as a criminal conspiracy — then he was liable for everything that happened after that time.
"As a unanimous jury has found, Ross William Ulbricht operated Silk Road – a clandestine global marketplace that offered buyers and sellers of illegal goods and services a promise of anonymity," said Manhattan U.S. Attorney Preet Bharara in a statement issued after the verdict. "Ulbricht built this black market bazaar to exploit the dark web and the digital currency Bitcoin to allow users to conduct illegal business beyond the reach of law enforcement. Ulbricht's arrest and conviction – and our seizure of millions of dollars of Silk Road Bitcoins – should send a clear message to anyone else attempting to operate an online criminal enterprise. The supposed anonymity of the dark web is not a protective shield from arrest and prosecution."
Sentencing is scheduled for May 15. Ulbricht still faces trial in Baltimore for a murder-for-hire charge.
Additional reporting by Hal M. Bundrick