Last Updated on
NEW YORK (InsideBitcoins) — Content creators are experiencing a growing problem today that just won't go away: piracy. Once they put their content online, it's suddenly susceptible to theft, leading to a loss in potential revenue.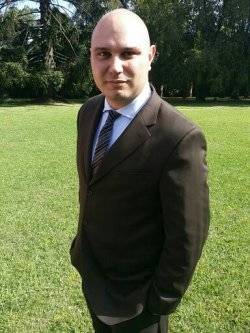 Many users of torrent clients are trying to tackle the problem with BitTorrent technology, but Streamium, a group of seven developers in Buenos Aires, is offering another way for artists to deliver their products to consumers. Instead of utilizing BitTorrent, Streamium focuses on live-streaming — using a pay-as-you-go method.
Content paid by the second
"Streamium began when a group of bitcoiner friends here in Buenos Aires, Argentina, met back in November on a Sunday to have a bitcoin Hackathon,"Alex Batallés, a member of the team, told Inside Bitcoins, "Specifically, we wanted to see if we could create something that involved Rapidly Adjusted Micropayment Channels."
Streamium allows for content creators to stream live videos and have viewers pay for content by the second. The platform connects the two people together in-browser, creates the payment channel needed for the microtransaction and pushes the content to the blockchain when it's ready.
The platform doesn't handle any funds itself or host any content – it just enables the person-to-person connection.
SUCCESS! First successful stream with functioning mixropayments channel! #bitcoin #streamium pic.twitter.com/CE8CZz61Pf

— Streamium (@streamium_io) January 11, 2015
"Everything happens directly between the client's browser and the provider's browser. Neither the video nor the payments pass through Streamium and thus it is, in that sense, decentralized. While you do need to visit Streamium.io to set up the connection, this is simply one way to deliver the code," Batallés said. "It's important to think of this first version as a proof of concept or prototype."
Being quite passionate, Batallés explained that his favorite part of the process is the pay-by-the-second functionality. If a content provider sets the price of their stream at $0.01 per minute, the client will be paying roughly a single bit per minute (83 Satoshi), depending on the current market value.
Payment without a middleman
Angel Leon, co-founder of FrostWire, recently reached out to bitcoin core developers with an idea to pay content creators and seeders for distribution of their torrents using microtransactions. It's similar to the idea that Streamium employs, but with a new wrinkle.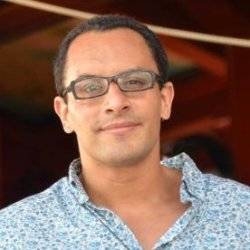 "I intend to enable content creators to get paid for their work, published on BitTorrent, using bitcoin," Leon explained in a YouTube video. "I want to do this without any intermediaries."
His idea is for content creators to publish their work on BitTorrent and specify the price for their content. Then, to deter their work from being pirated, the content creators would offer a revenue share for the seeders. Along with this notion, Leon wants the content creators to be able to specify a revenue share for the miners as well, so that transactions can be processed on the blockchain.
"My problem lies on how to make a safe exchange of data and bitcoins," Leon explained. "So far I know/think that the seeder should deliver the pieces encrypted to the downloader requesting them, and at some point, once it receives the payment for the piece, it could deliver the encryption private key so that the downloader can decrypt the data given and check the integrity of it against the SHA1 of the piece as specified by the .torrent file. If I had a third party escrow in the process, this would be done easily, but the process needs to be automated, and hopefully without the need for an escrow."
Streaming powered by bitcoin
In a recent op-ed with TorrentFreak, Gary Fung, the creator of isoHunt, proposed an idea that bitcoin could be utilized for torrent distribution in order to deter piracy as well. By using BitTorrent technology, Fung thinks microtransactions could solve many fears that content creators have when facing the threat of pirated content.
"Imagine when everyone can watch and listen to anything, anytime, anywhere, with mere cents, automatically and continuously deducted from your Bitcoin wallet," said Fung. "New streaming services could find a hybrid approach by using BitTorrent P2P streaming to lower cost and Bitcoin for pay per view microtransactions."
However, Fung's concept is hung up on how to make microtransactions frictionless. If he can find a way though, he believes that content creators are going to be able to take back their content from services they dislike and offer it to fans directly. For instance, in the case of Taylor Swift, who recently decided she no longer wanted her music on Spotify's streaming service, with Fung's idea, she could create her own platform with a streaming API, a clearinghouse for the proper legal rights and bitcoin microtransactions for payment.
Both Leon and Fung seem to want to work toward the same goal, but are having trouble marrying their versions of content distribution to bitcoin micropayments. Batallés believes the sky is the limit for Streamium though, seeing as they're taking a separate route.
"Why pay-per-month when you can pay-per-second? And only for the content you actually consume?" Batallés asked.
Furthermore, if artists find a way to monetize their torrents, providing incentives to seeders, they may be more open to creating without worry that their work will be stolen. There has yet to be a way to do this, but Batallés thinks if it becomes possible then users may see new content they've never experienced before.
"By lowering the barriers to entry to almost zero, I suspect we might see entirely new forms of content, or content that was previously unfeasible to stream without payment," he said.