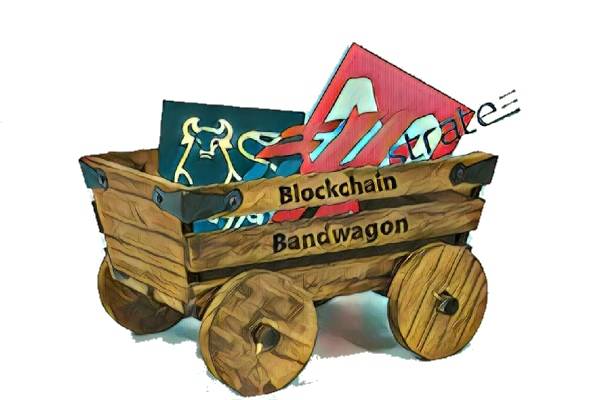 The blockchain was the word of the day at the Sibos Conference in Geneva. Hosted by SWIFT, the banking and finance conference saw multiple companies announce their interest in blockchain technology. SWIFT recently talked up its own blockchain program,
Microsoft and Bank of America Merrill-Lynch
Microsoft and Bank of America Merrill-Lynch announced a collaboration. They will use Microsoft's Azure "Blockchain as a service" cloud computing program to "build and test technology, create frameworks, and establish best practices for blockchain-powered exchanges between businesses and their customers and banks" according to a press release from Microsoft.
It is not clear how this technology will be utilized by consumers. Microsoft and Bank of America Merrill-Lynch state that blockchain technology could help them digitize and automate processes, shorten settlement times, improve transparency, increase security and improve operational efficiency.
"The potential benefits of blockchain will help drive meaningful supply-chain efficiencies to the clients of both Microsoft and the bank. This project is another example of our continued commitment to introduce financial innovations for the betterment of global commerce" said the head of Global Transaction Services at Bank of America Merrill Lynch, Ather Williams in a press release.
Microsoft launched its "Blockchain as a service" program on its Azure cloud computing platform in November 2015. Open to everyone, it is often used to create full nodes for altcoins, but more substantial programs by large companies are being added regularly.
Five Companies Join HyperLedger
HyperLedger is a collaborative group of companies working to create a standard language across distributed ledgers and blockchains. It was started by the Linux foundation and already includes the likes of IBM, Fujitsu, J.P. Morgan, Intel and others.
At the Sibos conference, five new members were announced. PDX Technologies, Zhejiang Shuqin, BLOCKO Inc., Hangzhou Fuzamei Technology and Aesthetic Integration. These may not be household names, but they increase the total number of HyperLedger members to 85 members, according to EconoTimes.
PDX Technologies and BLOCKO Inc. are blockchain companies. Aesthetic Integration is a Fintech company. They haven't had any public dealings with blockchain technologies but do have extensive experience in "automated mathematical analysis" which sounds like it might be useful experience.  Zhejiang Shuqin is a Solar power company that deals internationally and claims to have "started blockchain implementation at an early stage in China[.]" Hangzhou Fuzamei is an exchange and wallet site for Bitcoin and Ethereum.
Intel and R3 Group Test Bond Tracking on Blockchain
Intel and the R3 Group announced at the Sibos conference that they have successfully tested a blockchain program. It enables the buying and selling of U.S. Treasury bonds.
Utilizing both smart contracts and Intel's specialized "SawTooth Lake" Blockchain software, the program simulates the buying and selling of U.S. Treasury bonds around the world. Rather than using cloud based security (Like Microsoft's aforementioned Blockchain on Azure) IBM and R3 set up physical validating nodes all around the world.
It enables the matching, buying and selling of U.S. Treasury bonds on the blockchain using an automated coupon redemption system. The eight banks involved were: HSBC, UBS, ING Bank, UniCredit, State Street, Scotiabank, Societe Generale, and CIBC.
CSDs Explore Blockchains, For Survival
Sometimes the industries with the most to lose due to a new technology are also the most likely to gain benefits from it. Just look at media companies and streaming technology. Those that have embraced it are quickly becoming giants of the industry while those less eager to join the future are becoming more irrelevant by the day.
Central Security Deposits are companies that hold onto securities (like stock in a company) and transfer it to different members using bookkeeping (i.e. a centralized ledger). More large financial institutions getting on board with automatic settlement using blockchains and distributed ledger technologies. At the Sibos Congerence, a few CSDs announced that they are exploring the technology themselves.
South Africa's Strate and Russia's National Settlement Depository (NSD) have announced a collaboration on a shared ledger project. It will initially focus on "proxy voting" according to a statement released by NSD.
"It is an important time for CSDs to be working together to define the future landscape in the DLT environment. Strate looks forward to developing this long-standing and valuable relationship with NSD to develop solutions for emerging market CSDs" stated Monica Singer, CEO of Strate.
NSD was the first CSD to announce an exploration of blockchain technologies. In April, it announced that it was experimenting with alternative cryptocurrency NXT. Based on the statement, it is unclear if the collaboration with Strate is still utilizing NXT technology.
SWIFT is on board with blockchain technologies. So, it is not that surprising to see companies announce their blockchain programs at their event. Even so, it is heartening to see how many companies are jumping on the Blockchain bandwagon.
[Photo Modified by Inside Bitcoins, Original by: Juan Iraola]
---