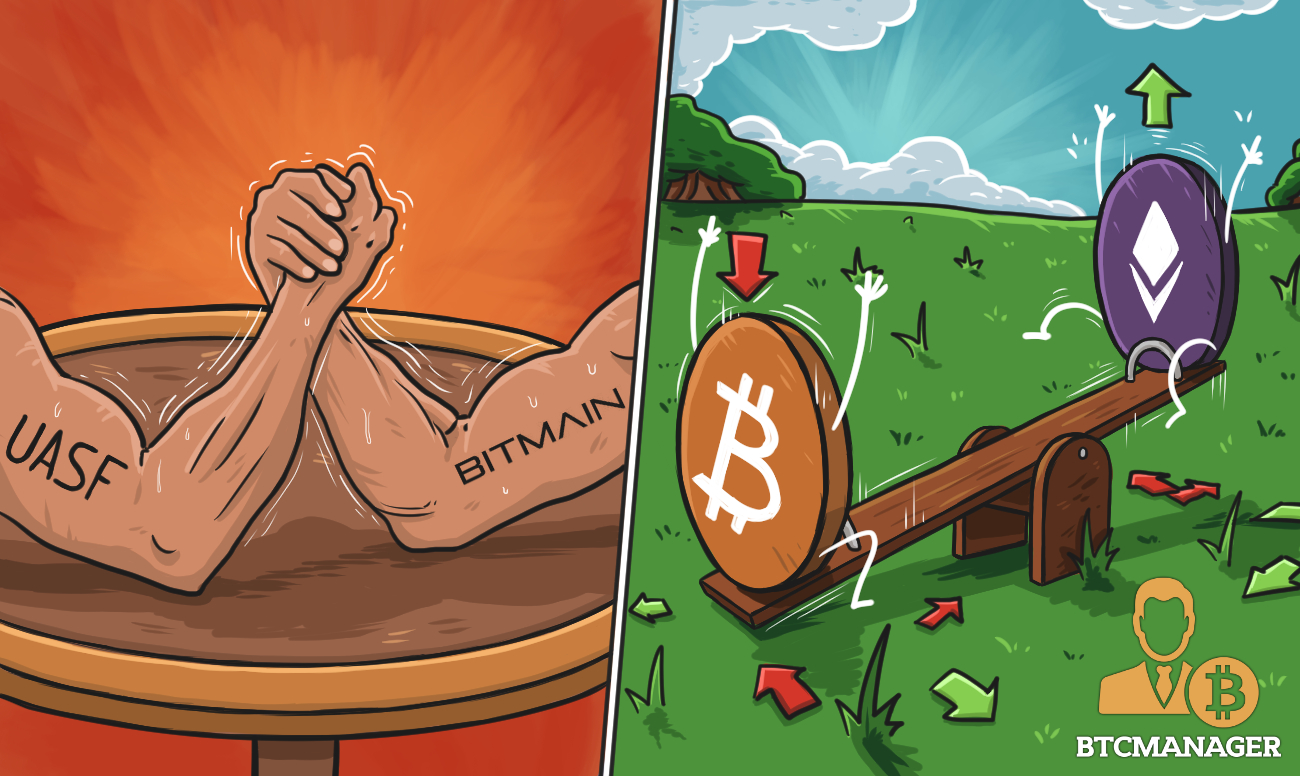 This
story
was shared from
this site
The price of bitcoin took a dive during the week beginning June 12 from its all-time high at $2,997 to its June low at $2,212 after Chinese mining hardware producer Bitmain announced its "contingency plan" against the proposed BIP148 UASF (User-Activated Soft Fork) on August 1, which contains a new hard fork that has been coined UAHF (User-Activated Hard Fork).
The contingency plan states that Bitmain will not signal for the UASF on August 1 and instead mine a blockchain that allows for bigger block sizes (an initial limit of up to eight megabytes) should the UASF be successful. This new "Bitmain Bitcoin blockchain" would be a new blockchain with a new coin and would no longer be compatible with the original or UASF-upgraded bitcoin blockchain.
The announcement brought more uncertainty to the upcoming proposed implementation of BIP148 and sparked another chapter in the seemingly never-ending block size debate. Nonetheless, the price of bitcoin recovered later on in the week and rose back up to surpass the $2,600 mark.
This week's review is compiled from contributions by Alex Lielacher, Christoph Bergmann, and Joseph Young.
Chinese Exchanges to Lessen Bitcoin Fees by Building Lightning-Like Tech
On June 3, an insider source told Chinese cryptocurrency news agency CnLedger that two of the largest Chinese bitcoin exchanges Huobi and OKCoin are currently working on the development of an off-chain payment channel similar to the Lightning network to lower transaction fees.
The utilization of private blockchain networks and off-chain solutions is not a new concept. Popular platforms such as Coinbase and many mobile applications such as BTCC's Mobi have utilized private blockchains to increase the flexibility of their applications.
There exist many reasons why companies including Coinbase and Mobi utilize private blockchains, but the major factor is speed and functionality. The presence of an
---