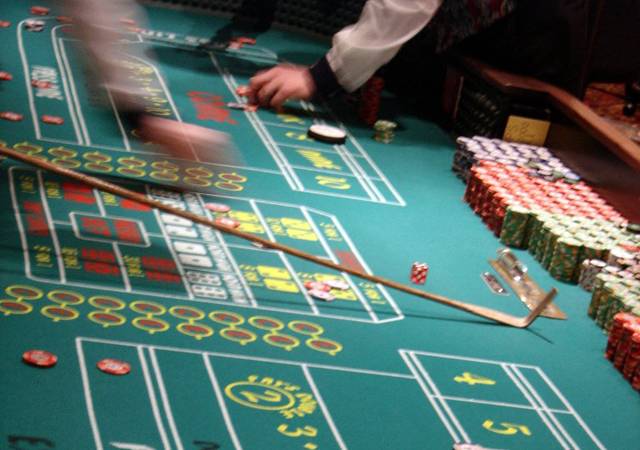 LONDON (InsideBitcoins) — As Bitcoin attendees prepare to descend upon Las Vegas for the Sunday start to the Inside Bitcoins Conference they would do well to remember that they are visiting a city that understands the value of readily accessible cash better than most. Currency of various denominations flows through the veins of this city and that iconic fiat analogue the casino chip has been rolling along its glitzy streets and boulevards long before people began to think in terms of digital analogues.
Yes, Vegas is always in motion, always willing to experiment with new technologies, eager to leap at new opportunities for profit with an enthusiasm rarely matched elsewhere; because Sin City does not sleep and it is its very wakefulness that keeps it ahead of the curve.
Which is why it might not be surprising to many that bitcoin ATMs can already be found dotted around the region and perhaps more importantly can to be seen where they are perhaps needed most, in casinos. Earlier this year Robocoin installed their first bitcoin dispenser in Downtown Vegas' D Casino, offering direct access to funds for any registered member.
Robocoin, the company that invented the Bitcoin ATM, has dozens more placed around the world; Bitcoin friendly London unsurprisingly tops the list with a total of four Robocoin machines to be found in the UK capital.
But for those who prefer to keep their bitcoin strictly non fiat there will be no shortage of places in Las Vegas that will be only too happy to help conference goers lighten that virtual wallet burning a hole in their pocket.
South Boulevard's The Crepe can provide an international gourmet twist on a French classic with live music, good food and "desserts to die for," all available for just a bit of bitcoin.  Old Schoolers can careen down the more traditional post conference route and chow down at west Tropicana Avenue's Sunset Pizza — chasing it all down afterwards with a bitcoin-friendly margarita at nearby Jalisco Cantina.
Those with things other than food on their mind can get their hair cut in south Vegas, their eyes checked out in East Vegas, and even get  their teeth capped just north of west Flamingo Road.
You can even purchase real estate with bitcoin in Las Vegas, rent zip lines to slide down and trade cyrptocurrency for the chance to hunt down hordes of ravenous zombies.
With so many ways to spend those hard earned digital dollars, it might be easy to forget the reason you're there in the first place, Inside Bitcoin's world tour is still in full swing. After Las Vegas comes Tel Aviv (October 19-20) and Paris (November 20-21).
Photo credit: {platinum} via photopin cc
---