NEW YORK (InsideBitcoins) — As the recent $5 million Bitstamp hack once again highlighted the need for more bitcoin security and overall higher industry standards, it appears as though more companies are setting their sights on multi-signature wallets.
"There is definitely a brewing sentiment that multi-sig is not optional anymore and a fair amount of that can be traced back to the recent breaches. We're certainly hearing it firsthand," Ken Miller, chief operating officer of Gem, told Inside Bitcoins. "Nobody wants to be the next Target or the next Bitstamp, so we are seeing rapid acknowledgement in the community that multi-sig adoption must happen today otherwise businesses will be exposed and often crippled."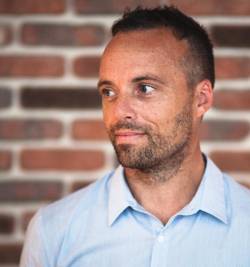 Gem is a company that focuses on simplifying multi-signature wallets while providing as much security as possible. They boast that in less than ten lines of code, developers can also build their bitcoin applications with Gem in minutes.
According to Miller, most companies and businesses are currently striving for a multi-signature solution.
"We've yet to have a conversation with someone who doesn't want to implement multi-sig in 2015," he said. "We are finding an increasing number of organizations who are now putting multi-sig at the top of the list because they see it as not just important, but mandatory to maintaining or launching their business, as well as a competitive advantage."
[Read More: Bitstamp Theft Was 'Unfortunate But Predictable': Time to Go Back to Bitcoin's Roots?]
Multi-sig wallets – or no wallets at all
BitPay is also in agreement, as they told Inside Bitcoins that they're expecting an increase in demand as well. "Multi-signature technology is still growing much like bitcoin, but I do feel that we will see an increase in demand for the technology," said Stephanie Wargo, vice president of marketing.
According to Gem, expresscoin recently approached their development staff to implement the first, and only, wallets on their cryptocurrency-buying platform, making it a point to strictly offer only multi-signature and hierarchical-deterministic (HD) wallets.
"Expresscoin has gone out of their way to increase access to bitcoin as much as possible, which is in line with our philosophy of making bitcoin security easy for developers," Micah Winkelspecht, Gem CEO and founder, said. "Partnering with expresscoin, one of the industry's most prominent digital currency retailers, is the next big step in showcasing how seamlessly Gem's API can integrate into other apps and services while maintaining the level of security consumer's demand."
The interesting thing about expresscoin is that they typically don't offer wallets. They allow users buy bitcoin, dogecoin, blackcoin, litecoin and darkcoin on their platform, but encourage traders to bring their own wallets instead. Now they're making it a point to offer wallets – but only with multi-sig security.
Decentralizing trust and risk
While Gem is partnering with expresscoin, others in the industry don't think multi-signature technology will stop there. According to Wargo of BitPay, the scenarios to use multi-signature wallets, like BitPay's Copay account, are endless, citing families, corporations and financial ventures.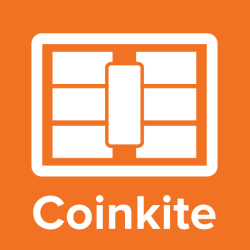 Coinkite, the Toronto-based bitcoin platform, believes multi-signature technology is something that will be in high demand for 2015. In mid-December, they began offering their own multi-signature and HD wallets to interested consumers for free.
"With multi-signature, users can finally decentralize trust and risk," Rodolfo Novak, Coinkite founder and CEO told Inside Bitcoins.
SatoshiLabs has also announced that they'll be soon bringing multi-signature technology to TREZOR users through Greenaddress.it.
"We will bring a full 'How-to TREZOR with Greenaddress' after their developers fine-tune the user experience," SatoshiLabs said on their blog. "Several other wallets are now starting TREZOR Multisig integration as well."
Of course, the user experience is important to the integration of the secure technology. While multi-sig has existed since 2012, there's been quite a challenge in simplifying it enough to encourage broad consumer adoption. But with digital currency companies pushing the technology to become mainstream – and with increasing security concerns among potential customers — there may soon be a number of multi-signature developers to answer the call.
Photo credit: Fernando Matias Photography