Bitcoin Hacks: Why Exchanges Don't Insure Bitcoin Deposits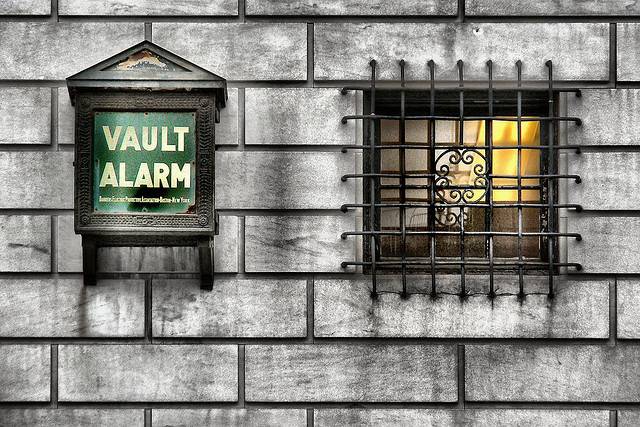 Last Updated on
NEW YORK (InsideBitcoins) — With all of the bitcoin exchange hacks that take place on a regular basis, one has to wonder why certain consumer protections have not been put into place at the largest exchanges in the world. Traders will continue to use centralized exchanges that don't offer any kind of insurance for bitcoin deposits because those traders want to have instant access to the trading engine for buy and sell orders.
[Read More: How Bitcoin Exchanges Should Secure Their Wallets]
Having said that, one would assume that at least a handful of exchanges would offer insured bitcoin deposits in an attempt to give traders peace of mind. Sadly, it seems insured bitcoin deposits are the Voldemort of bitcoin exchanges – the concept that shall not be named.
Exchanges don't want to talk about insurance
Generally speaking, bitcoin exchanges do not want to even mention the idea of insured deposits. Nearly all exchanges make no mention of insurance for deposits on their websites, although the lack of insurance is sometimes mentioned on the Terms and Conditions page. Coinbase is one of the few exchanges that describes their insurance policy on their website, and it should be noted that only bitcoins in "online storage" are insured at Coinbase. When I asked Coinbase why full coverage is not offered, a PR representative responded by saying, "Any information we have to share around insurance is available [on our website]."
What are the issues with insuring bitcoins?
One of the exchanges that is willing to discuss the topic of insured bitcoin deposits is BTC China. They do not offer any insurance on bitcoin deposits for their users at this time, but senior business development manager Greg Wolfson was able to explain why that insurance is not offered:
"The insurance industry has been playing catch-up on this for a while, and their ability to offer comprehensive policies that meet the real needs of bitcoin exchanges is limited. Bitcoin exchanges are extremely complicated businesses, and how to value a potential loss and go through the forensics of positively determining what happened in the event of a loss can be very tricky."
This statement from Wolfson gets at the core issue with the lack of insured bitcoin deposits: It can sometimes be difficult to figure out exactly what happened during an exchange theft. For example, no one really knows if Mt. Gox was hacked or if Mark Karpeles simply ran away with everyone's bitcoins. It's practically impossible for a third party to provide insurance when it's difficult to prove the difference between a legitimate theft and an inside job.
[Read More: The Dangers of Bitcoin Exchanges and Bitcoin Banks]
Wolfson also included the following statement when I asked if he would like to include any additional comments:
"A policy that only covers a fraction of a client's actual holdings may sound good as a marketing tactic, but it may not be worth very much to the client. If anyone tells you they are fully insured, I would look very closely at the policy because the devil's in the details."
Insured bitcoin storage is available
Although insuring bitcoin deposits is a nearly impossible task, there are a couple of options currently available on the market. Elliptic is a London-based bitcoin company that offers a "vault" service, and Xapo also offers enterprise-level insured bitcoin storage that can be used by exchanges. In fact, Coinsetter offers insurance on 50% of all bitcoin deposits thanks to a partnership with Xapo.
When it comes to exchanges, Coinsetter is currently the option that offers the largest amount of bitcoin coverage for traders. If we expand the conversation to US dollar deposits, then it should be noted that Coinbase Exchange and the upcoming Gemini exchange both offer FDIC insurance to their users.
You can follow @kyletorpey on Twitter.