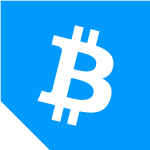 This
story
was shared from
this site
As Bitcoin rides new all-time highs, commentators are increasingly pointing to more important progress behind the scenes.
Bitcoin: Market Cap, Investment Real Performers
Both the cryptocurrency and wider press focussed heavily on the Bitcoin price this week, which is currently hovering around $1320.
Events such as a new peak of $1350 on Coinbase attracted less intense reactions than the previous price surge in early March, with social media reactions consequently stating such highs are now "not exciting."
The real news, however, is the underlying strength of various market indicators which are solidifying further every month.
Bitcoin Core developer Jonas Schnelli noted Saturday for example that Bitcoin is contributing $2.3 million of extra market value daily.
At the moment #bitcoin is pumping roughly 2.3 Mio USD of new created value on the market **EACH DAY**
— Jonas Schnelli (@_jonasschnelli_) April 29, 2017
The positive signs were continued by ARK Blockchain's Chris Burniske, whose increasingly widespread commentaries also covered the uptick.
New capital flowing into #cryptoassets like never before. A quick glance at the aggregate market cap makes this very clear. https://t.co/yWY703iFVs
— Chris Burniske (@ARKblockchain) April 29, 2017
In a further tweet Saturday, Burniske noted that while its price was buoyant, Bitcoin's market cap was now twice what it was during the 2013 highs seen prior to Mt. Gox's collapse.
…While Ethereum Gets Its ETF Moment
His statements of support for crypto investment meanwhile are timely. Cash injections into the market have recently become a talking point as a continued raft of mostly Ethereum-based ICOs generates surprisingly large sums in ever shorter periods of time.
The last of these ICOs from Blockchain prediction market Gnosis has become arguably the most discussed – even controversial – example.
The offering, which began with developers already holding 95% of
---