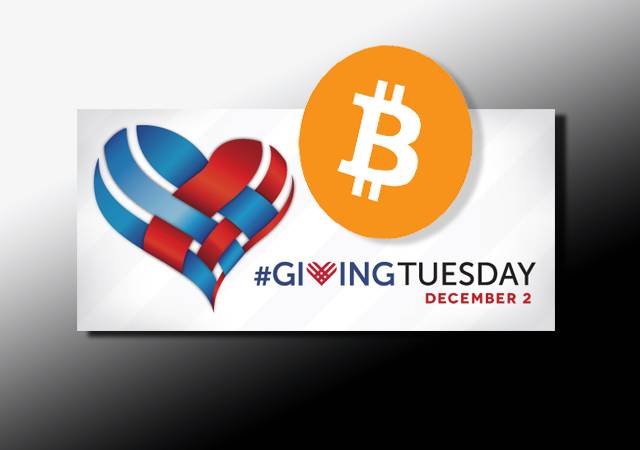 NEW YORK (InsideBitcoins) — The commercialization of the holiday season is giving way, at least momentarily, to a spirit of giving. The Bitcoin Foundation, BitGive Foundation and Bitcoin Black Friday are coordinating an effort to raise awareness of the power of 100% bitcoin donations to charitable causes. For #GivingTuesday, December 2nd, visitors to www.bitcoingivingtuesday.org will find a list of all of the nonprofits accepting bitcoin.
"With bitcoin, on #GivingTuesday, the global day of giving, people are now empowered to give as little as $0.01 and see 100% go toward their cause," a release promoting the effort says. "Most people don't know that many charities are charged a fixed transaction cost for each deposit into their bank account. If a fixed transaction fee is $0.25, then a $1 donation will equate to a 25% loss. Such inefficiencies in banking systems – particularly when remitting funds internationally – could be overcome by giving in bitcoin."
One such nonprofit that realizes the benefits of bitcoin donations is The Water Project, an organization that has been working on sustainable water projects throughout sub-Saharan Africa for seven years.
"Today, as our supporter's donations make their way to our partners in Africa, these exchanges have become far more costly than the benefits organizations and individuals actually receive from these arbiters of trade," said Peter Chasse, president and founder of The Water Project. "From credit card donation processing fees, to domestic banking fees, to the costly overseas transfer of funds with its concomitant dilution through currency trading arbitrage and trade commissions, and finally to the local bank fees in Kenya or Rwanda, a lot of folks take significant 'cuts' along the way. Most of these fees are obscured and non-negotiable. We're told the process is difficult, cumbersome and expensive, but since we can't see it we remain unconvinced."
Regarding bitcoin, he added: "A system this open tends to be harder to manipulate and skew in favor of one population or another. When you look at the disadvantages the poor so often face in traditional banking, this one potential benefit becomes central to cryptocurrency's appeal for me, especially in emerging economies."
---