NEW YORK (InsideBitcoins) — Here are the latest cryptocurrency industry items crossing our news desk this Tuesday afternoon:
---
Former chairman of the U.S. Securities and Exchange Commission (SEC), Arthur Levitt, is joining two bitcoin companies as an advisor. BitPay, a bitcoin payment processor, and Vaurum, an institutional bitcoin exchange, made the joint announcement.
"Bitcoin is a fascinating new product in the rapidly changing world of financial service," Levitt said in a statement. "I hope to help BitPay and Vaurum blend their new business models with core monetary methods and transparency practices in order to ensure their long term success."
Levitt, the longest-serving chairman of the SEC, will work with both companies to "monitor business practices as well as help develop new ways to market and refine" bitcoin, the statement said.
---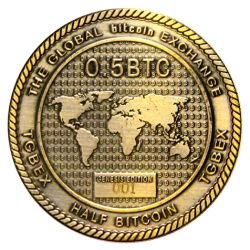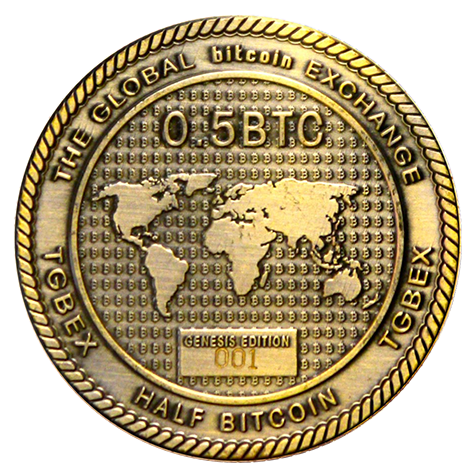 Hoping to fuel a demand for physical bitcoins, TGBEX Limited announced its launch in the United Kingdom. The Isle of Man-based company produces limited edition physical bitcoins which are individually numbered and include a certificate of authenticity. On the back of the coin is a QR code, corresponding to a public address, enabling owners to 'verify' the bitcoin balance.
"Our coins are produced by generating private keys offline and by engraving the keys onto the coins, which are then secured, loaded with bitcoin and all records of private keys destroyed," John Middleton, the company co-founder said in a statement. "Security of the bitcoin keys is paramount to our customers, so each coin is engraved via a CAM process to reduce the likelihood of human error and each coin is checked and signed off on the certificate and order form. The whole process is overseen and we have procedures in place to prevent the theft, or loss of private keys".
TGBEX coins come in 0.5BTC, 1BTC, 2BTC and 5BTC, and are made from brass alloys with various finishes, and shipped in a branded velvet box. 10BTC and 20BTC coins are made from solid silver and are housed in a handmade box.
---