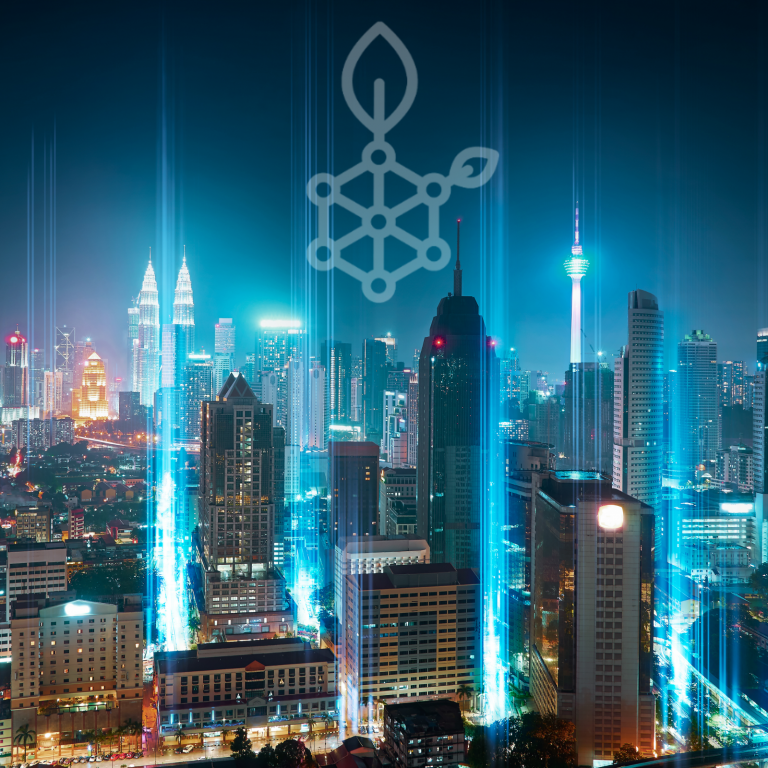 This
story
was shared from
this site
The long-awaited smart contract solution for Bitcoin's blockchain that offers additional scaling improvements, RSK, is preparing to launch. News.Bitcoin.com spoke with Sergio Demián Lerner, RSK Labs' chief scientist, about to what to expect from the RSK launch as well as the subsequent launch of the Lightning-style scaling upgrade Lumino.
Also read: A Better Scaling Solution Than Segwit? Sergio Says So
Planned December Launch
Open-source smart contract platform RSK is a Bitcoin sidechain with a 2-way peg and merged mining to reward bitcoin miners for securing the RSK network. "RSK enables smart-contracts, near instant payments and higher-scalability," its website describes. RSK Lab's CEO and co-founder Diego Gutiérrez Zaldívar recently posted on the company's Telegram channel, "On December 4th RSK Mainnet beta will be launched."
Lerner shared with news.Bitcoin.com on Friday some details of the upcoming RSK launch.
News.Bitcoin.com (BC): Has Segwit2x's cancellation affected the RSK launch timeframe?
Sergio Lerner (SL): Our timeframe hasn't changed much because we had aimed to launch after the Segwit2x hard-fork.
If everything goes as planned, we'll launch in December a Mainnet in beta mode.
BC: Which features will be fully functional in the beta version?
SL: In this mode, every component will be deployed, but we'll restrict the amount of smart bitcoins that can enter our platform, and we'll gradually raise the limit, until we gain more confidence that the platform is working as expected based on the feedback from the community.
BC: Which of RSK's security features will be ready at launch?
SL: We need to see merge-mining hashing power rising up to a threshold that provides enough security. Until this happens, we may need periodic checkpoints broadcast by the RSK federation.
We'll go from partial decentralization to full decentralization gradually. The current times we live in are very different from 2009. Now people could pour millions of dollars into token sales in RSK the first day of its existence. We need to prevent people from losing money; merge-mined hashing power needs to rise first to secure the funds.
Lumino Launch to Follow
The Lumino network "is a Lightning-style network," which Lerner described as "a Bitcoin soft-fork." The network uses its own compression protocol, referred to as the Lumino Transaction Compression Protocol (LTCP), according to its whitepaper. Lerner told news.Bitcoin.com in a previous interview that "LTCP scales Bitcoin 8.3 times, while Segwit only 1.8 times," and he estimated that "the Lumino/LTCP/RSK/Bitcoin combo can serve 1 billion users." Then, on Friday, Lerner shared more details with news.Bitcoin.com.
BC: When is Lumino expected to launch?
SL:
The first layer of Lumino (the LTCP protocol) will be deployed after the Mainnet launch – 2nd quarter 2018.
The Lumino testnet will be ready in that milestone. There have been numerous interesting developments in terms of 2nd layer networks in the past weeks: Liquidity Network, Raiden, and more. We will closely follow these developments to see how they can inter-operate with or improve Lumino.
RSK's Scaling Benefits BC: Before Lumino is launched, will there be any scaling benefit from RSK to Bitcoin?
SL: Yes. Scaling with decentralization requires technical improvements to make transactions cheap.
The technical reason on-chain payments in RSK will always be much cheaper than in Bitcoin is that standard RSK payments are much shorter than Bitcoin payments. A random RSK payment using LTCP can be compressed to 30 bytes on the blockchain. A standard Bitcoin payment is more than ten times that size, so RSK can outperform Bitcoin in transactions per second while still maintain a high degree of decentralization. Also executing a standard RSK payment consumes less CPU and disk I/O resources than
---