LONDON (InsideBitcoins) — The Carpathian mountains are not the largest mountain chain in Europe but they are by far the most foreboding. The 1500 km chain that spans central and Eastern Europe is all that can truly be said to be left of the Europe that once was; only here can you still find European brown bears and wolves in numbers, the highest concentration of which seem to have instinctively gathered in the Romanian stretch of the mountain range.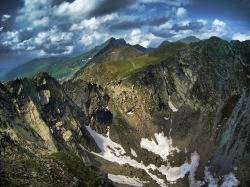 The howls of wolves, the unpredictable storms and crumbling ruins that cast ruddy reminders of Romania's medieval past and most famous province, Transylvania. Bram Stoker chose the location for its connection to one of Europe's most infamous princes, the 15th century Vlad Țepeș known also as Vlad Dracul; the scenery, the tenebrous backdrop that has become such a familiar part of any tale of horror — that was just window dressing.
Untamed but in the 21st century
Romania is, by European standards, still a wild place. Those hoping to find villages steeped in superstition and lit by flaming torches sputtering in cast iron sconces might be somewhat disappointed. Somewhat maybe, but not entirely so; almost a third of the country is still covered by undistributed forest and the Danube Delta to the East represents the largest continuous marshland in Europe. There are species of plants and animals in Romania that cannot be found elsewhere on the planet, there are parts of the forest so remote that they might go decades without human disturbance.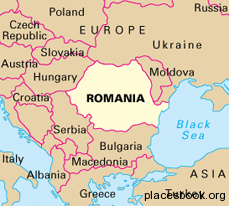 Yet for all the gangrel imagery, allusions to a Europe that no longer really exists and the pervasive sense of 'otherness' one feels when travelling across such a magnificently beautiful country, one fact pervades; Romania is very much a nation living in the 21st century.
A member of the EU since 2007, its GDP belies the stereotypes wrought in the kiln of popular imagination. Sitting comfortably at around $267 billion with a per capita rate of $17,941 (adjusted by PPP), the country is defined not only as an upper middle income nation but as one that is priming itself to be an important player in the future of Europe. R&D spending was increased by a massive 44% in 2010 and has remained consistently high ever since.
More IT specialists per capita
Romania has, in recent years, joined both CERN and the European Space Agency and though starting from a low base, the country has gained a reputation as one that is tech savvy, innovative and at times almost preternaturally canny when it comes to sensing market trends. To take one figure as an illustration, there are more IT specialists per 1000 inhabitants in Romania than anywhere else in Europe, indeed, they beat both the U.S. and Russia by the same measure.
That Romania represented fertile soil for bitcoin seemed obvious from the get go; that it would become a European center for cryptocurrency was harder to predict. Yet become a center it did, though not without some hiccups along the way.  Romanian exchange BTCXchange were offering 0% transaction fees on buying and selling services until they issued a statement  in December of last year recommending that users withdraw all their bitcoin and cease trading for 'security' reasons. Netopia, one of the largest online payment providers in the country took a leap of faith last year and integrated bitcoin into their payment systems. The much touted '6000 bitcoin merchants added overnight' was of course somewhat short of the mark; the payment system allows merchants to accept bitcoin at no extra cost to the vendor, but only if they choose to participate. Few did.
The country sports only 17 bitcoin merchants to date and though there are several bitcoin ATMs across the region this is not the bitcoin mecca that the Netherlands has proven to be. Romania is nevertheless an important player in European cryptocurrency circles.
Beyond the numbers
Counting ATMs and vendors is all well and good but there are times when that's missing the point. So much talk of bitcoin centers around where it is, not where it is going. Bitcoin is still more vision than reality, it's a huge financial and social experiment, one that is as liable to ups and downs as is a commercial aircraft flying through choppy weather.
The financial crises are for many, already a distant memory. There will be another one; that much is certain. And when it hits, it is to countries like Romania that we will turn to for new ways of protecting ourselves, for innovative ways of implementing cryptocurrency.  For here is a country that has hauled itself up by its bootstraps, a country that is not afraid to try new things or to move into sectors dominated by giant corporations and sinister conglomerates.
When, the next crisis hits, people will have a safe haven, a place immune from government larceny, a place where they can continue to trade for life's essentials. A place called bitcoin.
Ian Jackson is an Inside Bitcoins correspondent based in the U.K.
---