Last Updated on
NEW YORK (InsideBitcoins) — Gift giving businesses accepting cryptocurrency say Valentine's Day will bring a rise in sales directly from bitcoin. The day dedicated to romance is a multi-billion dollar industry in the United States, with the average person expected to spend more than $142 this year, according to the National Retail Federation.
"Every Valentine's Day we see a massive spike," Vinny Lingham, CEO of Gyft, told Inside Bitcoins. "People really love to spend their bitcoins on loved ones."
Gyft embraced bitcoin payments in May of 2013 and accepting the digital currency has opened up a door of opportunity for Gyft, but Lingham isn't too focused on the volume of bitcoin transactions the company receives during the holiday. While he says the increase in business is significant, he adds that Gyft's focus is putting their resources back into the community.
"We don't want to be seen as a company that just accepts bitcoin. We want to be seen as a company that embraces bitcoin," Lingham said. "It's not about the actual transactions – it's about the community. I think we all believe in bitcoin as one of the future platforms of payment globally."
A blooming industry for bitcoin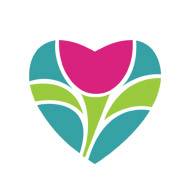 While Gyft allows customers to spend their bitcoin on gift cards, either to use themselves or give to others, the larger Valentine's Day market is in the flower industry. A total of 257 million roses were produced in 2014, with the market for flowers being $2.1 billion this year.
BloomNation was the first major flower retailer to accept bitcoin and is also is preparing for a sales boost coming directly from bitcoin.
"We continue to see a higher percentage of orders coming from Bitcoin users, which is great to see as more and more people are adopting it as a means of digital currency," BloomNation co-founder, David Daneshgar, told Inside Bitcoins.
Based in California, BloomNation started their business in 2011. In 2014, Entrepreneur named the company as one of the top five Silicon Beach startups to watch, just behind the cryptocurrency payment processor, GoCoin.
Daneshgar said the benefits to accepting bitcoin don't stop at sales though. By accepting bitcoin as payment, Daneshgar said BloomNation and their florists are introduced to a growing group of potential clients.
"By accepting Bitcoin, BloomNation has tapped into a new and emerging market of customers that may not have traditionally sent flowers before," Gregg Weisstein, a company co-founder agreed.
Spreading the love
Even companies that aren't traditional Valentine's Day businesses have special plans for the upcoming holiday. Victoria van Eyk, vice president of community development at ChangeTip, said that Valentine's Day is all about love and successful businesses need to love their customers.
"ChangeTip is a new way for brands to really connect with their customers and clients in a very unique and fun way," said Eyk. "We are really excited to see how forward-thinking businesses will use our platform to show their appreciation and gratitude this holiday – and we have a surprise in store that you'll just have to wait to see."
Often, businesses who accept bitcoin offer discounts for purchases made with the cryptocurrency. And the sense of community that binds the industry can extend to special treatment for customers, as well.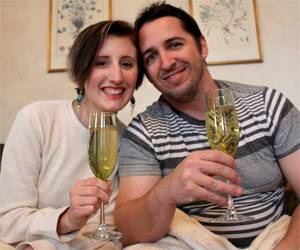 Last year, bitcoin believer Justin Hawley, owner of a video production company in Rochester, Minnesota, attempted to celebrate Valentine's Day with his wife Katie — spending only bitcoin. He found a bed and breakfast in nearby Excelsior that accepted the cryptocurrency.
"So I went to their website, and checked on the dates. Dang!  They were already booked for the 14th and 15th," Hawley wrote on his blog Better Off Bitcoin. "I decided to add my name to the waiting list. In the comments I put, 'I would like to purchase using bitcoin.' Not even five minutes later I get a call from the owner, Dave.  He told me that he read my note about bitcoin, and they do have one room available for the 15th if I wanted it.  (He ended up offering me the 14th as well after a cancellation).  Even cooler, he was even willing to give me a discount if I paid in bitcoin. Sweet."
Turns out bitcoin and Valentine's Day offer a perfect opportunity for spreading the love.