Bitcoin and Tax Evasion: Are the Possibilities Overstated?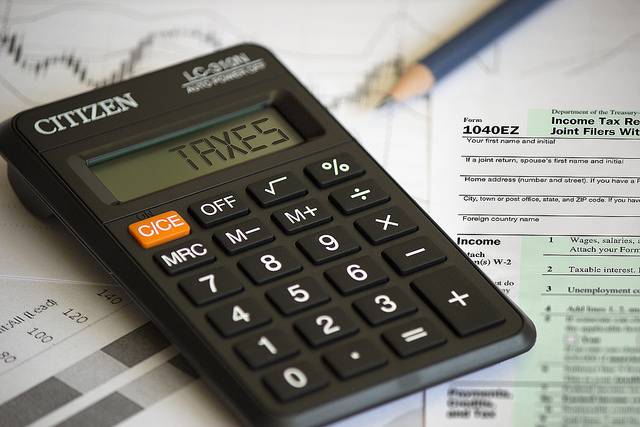 Last Updated on
NEW YORK (InsideBitcoins) — The topic of tax evasion seems to be one of those subjects that creates a split in the bitcoin community. The early adopters, who are mostly libertarians and anarchists, tend to believe that people will definitely use bitcoin to evade taxes and launder money, while the new breed of venture capitalists tend to claim that bitcoin can be regulated and won't turn into some kind of cypherpunk fantasy. This topic was recently discussed in an episode of the a16z podcast, which is released by Andreessen Horowitz.
The most recent episode of the a16z podcast was actually taken from a live event, which included a panel discussion between Princeton's Edward Felten, Johns Hopkins University's Matthew Green, and Andreessen Horowitz's Chris Dixon. A question related to bitcoin's use for tax evasion came in from the audience, and each panelist gave their own opinion on what bitcoin means for tax collection by governments all over the world.
Large companies cannot get away with tax evasion
In Felten's response, he conceded, "You could argue that [bitcoin] does [make it easier to avoid taxes] because it's a transaction that doesn't involve the banking system." After allowing that point, he added, "The conspiracy to not report income has to be too large in a sizeable company, and the consequences of getting caught [for] the leaders are too large." Felten also noted a "social norm" involved with the payment of taxes.
The Princeton professor makes a valid point when it comes to large institutions continuing to pay their taxes, but the number of self-employed online freelancers has grown rather substantially over the past decade. Roughly 33% of Americans are estimated to be freelancers today, and this share of the economy could grow to 50% by 2020. It becomes almost trivial to avoid taxes when you're talking about a self-employed individual as opposed to a monolithic corporation.
The "social norm" aspect of Felten's response seems worthy of a debate. As we've covered in the past, people tend to underreport their taxes when no one is looking.
The government will always find a way
In Matthew Green's response to the question of tax evasion in a bitcoin world, he got straight to the point. He simply stated, "Governments will always find a way to collect taxes. I'm not too worried about them."
It's likely that Green's statement is basically correct. Although bitcoin could potentially lead to untraceable transactions over the Internet, the government still makes the rules in the real world. If a drastic decrease in income taxes was noticed, any government could simply change their point of attack. For example, the real estate industry is still heavily regulated, and the U.S. Government still controls who owns the various pieces of land around the country. A dramatic increase in property taxes could be just one example of how governments could get a handle on the problem of tax evasion.
A video of the discussion referenced in this article can be viewed below:
You can follow
@kyletorpey
on Twitter.
Photo credit: efile989