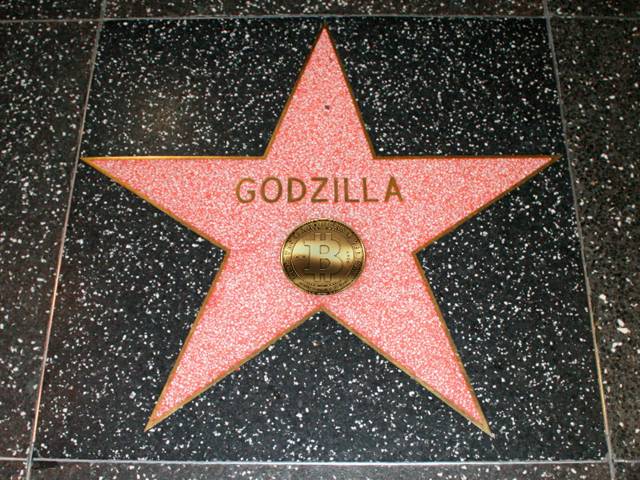 NEW YORK (InsideBitcoins) — Kanye West is known for being a bit of a diva on and off stage, but he decided to take his reputation to a new level when he filed a lawsuit against Coinye West, the bitcoin version of himself.
The "altcoin" debuted in January of this year, and right off the bat, the rapper was not pleased with what he saw. West filed a cease-and-desist order upon hearing the news and sued a number of people for unspecified damages. Many of those who created Coinye used registry privacy services in an attempt to stay anonymous.
The lawsuit filed by West claimed that Coinye creators "usurped West's name and likeness for the sole purpose of propping up the perceived 'value' of the defendants' 'digital coin mine' and its 'cryptocurrency.'" The bitcoin has a caricature of West as a fish, wearing sunglasses. On July 22, the U.S. District Court officially declared West the victor in the lawsuit. As a result, Coinye West is now a dead form of cryptocurrency.
Hollywood gives bitcoin some love
But do all celebrities have a natural distaste for Bitcoin? Actor Ashton Kutcher certainly doesn't.
In 2013, Kutcher was quick to show his support for everything Bitcoin, despite what West and other stars might have to say about the digital currency.
"I think bitcoins are obviously becoming more and more relevant," said Kutcher at the TechCrunch conference in 2013, according to CNBC. "The fact that people are hacking bitcoins really hard, it almost hearkens back to when banks first started and they didn't have safe safes and people were going into the banks and just robbing money out of the safe. It actually validates the value of the money itself."
Kutcher is a noted tech investor and has been reported as kicking in some funding to Bitpay, the bitcoin payment service provider.
And children of the 90s may also recognize the name Brock Pierce – perhaps best known as the "young" Gordon Bombay in "The Mighty Ducks." Pierce is now a major player in the Bitcoin venture capital world, as well as a board member of The Bitcoin Foundation.
Roseanne Barr, another stalwart of the 90s, is also a Bitcoin fan, as is comedian and "Price is Right" host Drew Carey.
Mel B, former Spice Girl and "X Factor" judge supposedly became the first musical artist to accept bitcoin for the purchase of her music, though her website has been apparently shut down. Fear not – or go ahead and fear – a possible Spice Girls reunion is rumored to be in the works. Whether or not the original girl power group "Wannabe" accepting bitcoin has not yet been disclosed.
So while the Bitcoin world may not be populated by A-Listers – at least not publicly — there is a Hollywood-ish connection to the cryptocurrency.
---