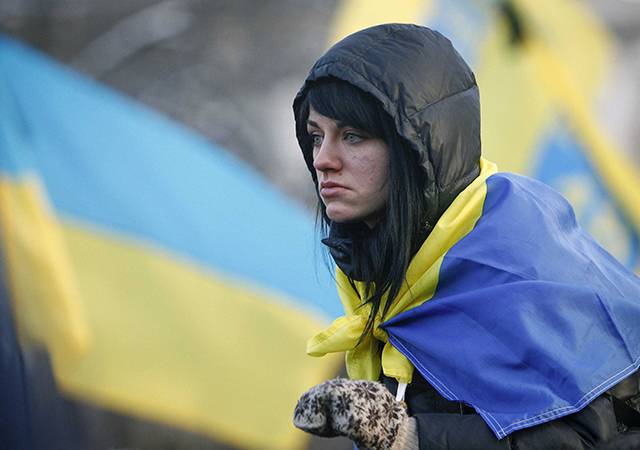 NEW YORK (InsideBitcoins) — 2014 was a rough year for the Ukrainian hryvnia, and 2015 looks even worse up to this point. The eastern European country has been dealing with troubled economic conditions ever since pro-Russian unrest broke out early last year. Although it's unclear if bitcoin could become a solution for citizens in the war-torn country as a currency, bitcoin as a payment system could help some Ukrainians find a new path towards financial security.
A state of hyperinflation
Technically speaking, 50% monthly inflation on a continual basis is what most economists would describe as a state of hyperinflation. Although the official rate of inflation is just under 30% on an annual basis, the actual inflation rate could be nearly ten times as high. Cato Institute's Steve H. Hanke — who tracks troubled currencies around the world — estimates that the real annual rate of inflation in Ukraine right now is somewhere around 272%.
This means the inflation in Ukraine is twice as bad as what's currently going on in Venezuela. Hanke also estimates that Ukraine's current monthly rate of inflation is 64.5%. In a recent blog post he stated, "This rate exceeds the 50% per month threshold required to qualify for hyperinflation. So, if Ukraine sustains its current monthly rate of inflation for several more months, it will enter the record books as the world's 57th hyperinflation episode."
Bitcoin as a road to safety
Although bitcoin started off the year with a substantial price crash, it's actually remained relatively stable since then — mostly staying in the $220 to $250 range. Due to the volatile nature of the bitcoin exchange rate when compared to other options, many Ukrainian citizens may be turned off by the idea of holding bitcoin. It's important to remember that as bad as the hryvnia was as a store of value in 2014, bitcoin was actually much worse. Having said that, bitcoin can still be useful for getting around capital controls and preserving one's wealth.
[Read More: Hyperinflation in Venezuela: How Bitcoin Can Help]
For example, Coinapult's Locks functionality could allow anyone with bitcoin in Ukraine to easily store their wealth in dollars, euros, or gold. This would not be useful for individuals who live check to check and need to be able to spend all of their money as it comes in, but it would definitely be useful for individuals who wish to store their savings in something other than the Ukrainian hryvnia. As of now, US dollars can be hard to come by in Ukraine. The National Bank of Ukraine has also introduced new capital controls in an attempt to prevent a continued selloff of the hryvnia.
For now, it may not be a bad idea for anyone in Ukraine to receive part of his or her income via bitcoin. Ukrainian citizens still need access to hryvnias for day-to-day purchases and bill payments, but having access to a Coinapult wallet means having the ability to lock more wealth into a less volatile currency.
You can follow @kyletorpey on Twitter.
Photo credit: "Ukrainian" via NationOfChange.org
---