Last Updated on
NEW YORK (InsideBitcoins) — Developers working on bitcoin 2.0 initiatives are starting to feel pressure from all sides. As they begin to splinter away from each other to focus on their own projects, they also start to compete with one another.
In a recent blog post, Ethereum developer Vitalk Buterin talked about the increasing fragmentation the cryptocurrency space sees, specifically regarding blockchain-based projects.
"Not only is fragmentation not all that bad, but rather it's inevitable, and arguably the only way that this space can reasonably prosper."
"What was earlier perhaps a more tightly-bound community centered around developing the common infrastructure of Bitcoin is now increasingly a collection of 'silos,' discrete projects all working on their own separate things," Buterin wrote. He hinted at projects like BitShares, Blockstream, Truthcoin and Maidsafe, saying that they're all no longer working on one idea.
For example, Counterparty recently took a stab at Ethereum by replicating their smart contract system into Counterparty's platform. But even while Counterparty competes with Ethereum, Buterin doesn't seem to mind. In fact, he wants all bitcoin 2.0 companies to continue competing.
"Not only is fragmentation not all that bad, but rather it's inevitable, and arguably the only way that this space can reasonably prosper," Buterin wrote.
Cooperation toward something bigger
Bitcoin 2.0 itself is a complex concept that's just recently come to life. Bitcoin was the foundation; the infrastructure that allowed for the blockchain to prosper. Over time, bitcoin became famous and attracted new minds and developers to learn the technology. For years now, people studied the complexities and found ways to utilize the blockchain in different ways; other than for financial gain.
Individual developers with an understanding of the sophisticated cryptography began to see the potential in the blockchain. They started developing layers on top of the blockchain, such as tokens and services.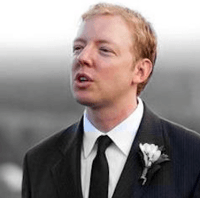 Peter Kirby, the president of Factom, told Inside Bitcoins how these groups are all working to build something much larger than what people see today.
"The way we think about Factom is it's just a data layer that sits on top of that bitcoin blockchain," Kirby explained. "It lets you basically say 'now I can start writing not just value transactions, like bitcoins; I can start writing data and ledgers and all sorts of non-financial transactions.'"
"These are tools, and smart people will pull together different tools to solve interesting problems."
Projects like Storj allow people to use its distributed file storage system, keeping their documents safe while utilizing multi-signature technology. Ethereum enables distributed scripting, along with presences through their token "ether" and their Mist browser. These tools that developers are creating are layered on top of each other, rather than competing.
"You realize they're not competing, they're just building a really robust open-source, distributed system that lets us build much more interesting applications," Kirby said. "The message here needs to be this: These are tools, and smart people will pull together different tools to solve interesting problems."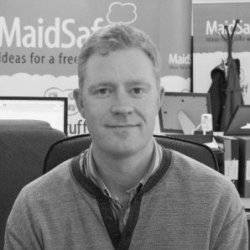 Nick Lambert of MaidSafe sees the benefits of working on different tools separately.
"I very much agree with the notion that fragmentation is good and having creative minds all approach the same problem in a different way is very healthy for the crypto community," Lambert told Inside Bitcoins. "Trying a number of different consensus models, for example, and measuring how effective they are for their chosen application is vital for ongoing innovation and evolution of ideas."
What's creating the divide?
Buterin seeks a stable cryptocurrency, but Daniel Larimer, the founder of BitShares, recently said that a stable currency was impossible, impractical and even undesirable.  While the two may vehemently disagree, their ongoing public debate explains why bitcoin 2.0 fragmentation has occurred in the first place.
"Why has fragmentation been happening, and why should we continue to let it happen? To the first question, and also simultaneously to the second, the answer is simple: we fragment because we disagree," Buterin wrote.
 One world, one cryptocurrency
"One of the biggest challenges facing the industry is creating a platform for the leaders of these projects to come together and discuss their approaches so that they can learn from each other," Lambert said. "This ties in with the point about having each project build modular components that function within other projects and I guess what we are really talking about here are establishing community programming standards, similar to a W3C (World Wide Web Consortium) for the crypto industry."
Lambert believes the discussion could be advanced with the founding of an independent not for profit organization centered on research.
"Like Vitalik, I'm also not a 'one currency to rule them all' believer, it is too much to expect one coin or protocol to be the best at everything and most are designed with specific purposes in mind," Lambert said. "We are currently at the dawn of decentralized consensus models and trying to get everyone to get behind one project is both unrealistic and counterproductive."