Trust Wallet, the leading crypto exchange Binance's official wallet, no supports purchasing of cryptocurrencies using credit cards and Ripple token. The official press release by Binance on the addition of the new feature was shared with CoinTelegraph. Users of Trust Wallet can now purchase BTC, ETH, XRP, BCH, and LTC using major. Credit card companies that are supported by the crypto wallet are not yet revealed.
Additionally, the press release also states that users can now store, send, receive, and exchange Ripple's XRP tokens through the cleading crypto exchange's cryptocurrency wallet. Trust Wallet also supports major cryptocurrencies including Bitcoin, Ethereum, Bitcoin Cash, and Litecoin along with a number of ERC223, ERC 721, and ERC 20 tokens.
Founder of Trust Wallet Viktor Radchenko said in an interview that the company strives to extend the accessibility of decentralized applications and cryptocurrencies for its users. The founder also said, "Adding credit card payments is one piece to furthering cryptocurrency adoption and realizing our larger vision in helping to bring the freedom of money, and we will continue to integrate more blockchains and features to Trust."
The Trust Wallet was Binance's first public acquisition. The cryptocurrency exchange announced the finalization of the deal on 31 July 2018. The US-based wallet originally was an open source and decentralized wallet which supported Ethereum along with more than 20,000 different tokens based on Ethereum's architectures including the most popular ERC20 protocol.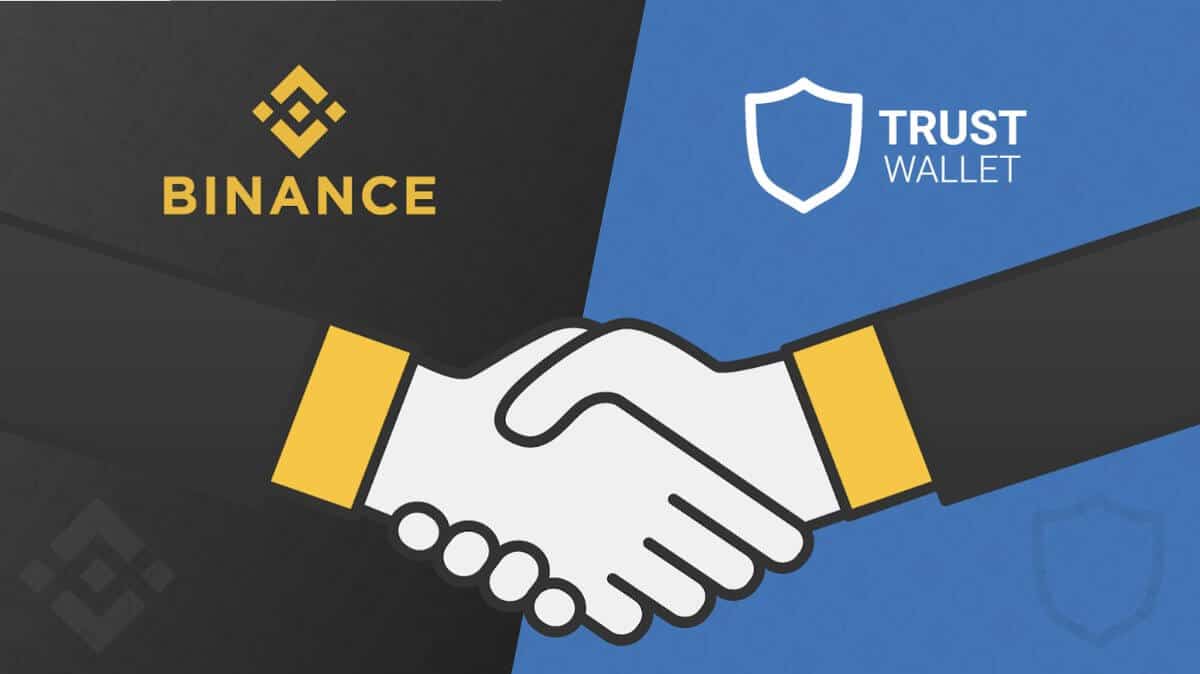 The company didn't reveal any details about the acquisition in the initial announcement. Binance told that the crypto exchange paid a combination of the company's stocks, fiat money, and its own BNB token as payment for the wallet. Binance's CEO Changpeng Zhao said that the team behind Trust Wallet has expert technical knowledge but lacks a sound marketing strategy to roll their product out to the world. The cryptocurrency giant is now managing the crypto wallet's marketing strategy and many would say that the service has come a long way from its humble beginnings.
As per the daily adjusted trade volume, Binance is the world's largest crypto exchange. In January 219, the crypto company added support for purchasing cryptocurrencies via credit cards on the official exchange.
According to a report published by CoinTelegraph, the official crypto wallet of Binance will also be integrated with the Ledger Nano S and Binance DEX soon. Binance DEX is a famous P2P decentralized cryptocurrency exchange based on the Binance Chain. A test network of Binance Dex was launched in February for trial purposes.
Being the largest crypto exchange in the world, it comes as no surprise that the company has allocated a lot of resources for the security of its services. Addition of credit support on both, the cryptocurrency exchange as well as the crypto wallet now allows Binance's customers to safely purchase cryptocurrencies using credit or debit cards without having to worry about protection of sensitive information or their privacy.