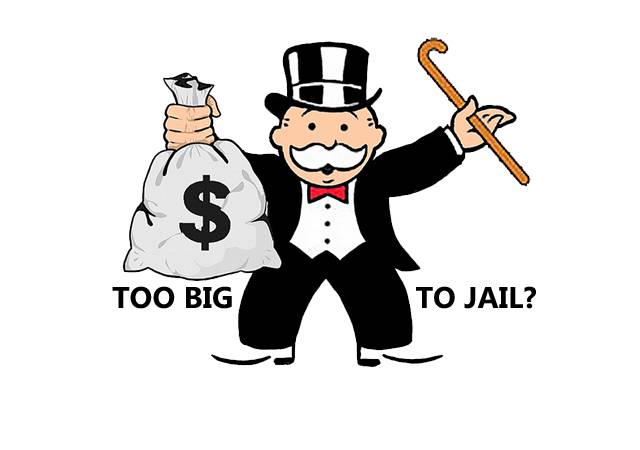 NEW YORK (InsideBitcoins) — New York Department of Financial Services Superintendent Ben Lawsky is well-known in the bitcoin community due to his creation of the BitLicense, but in fact he has to deal with much more than just cryptocurrency during his normal working hours. Lawsky delivered some remarks at Columbia Law School yesterday, and his three main areas of focus were Wall Street accountability after the financial crisis, the prevention of money laundering, and cyber security.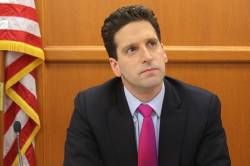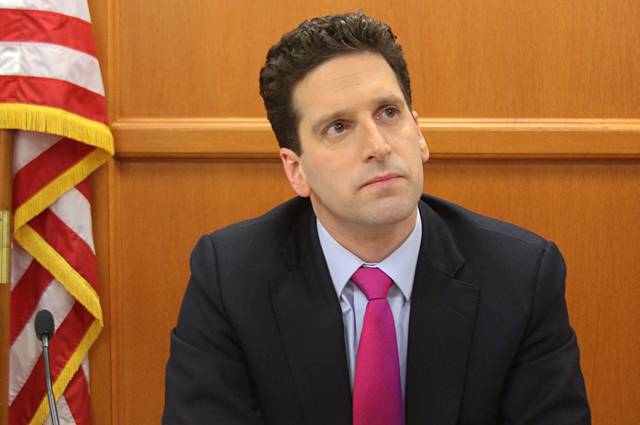 The most interesting aspects of Lawsky's remarks came while he was discussing accountability for financial crimes. It was during this part of the talk that the superintendent made it clear that regulators should be targeting individuals rather than corporations if they want to scare the banks straight.
Mortgage fraud deserved more forceful response
When Superintendent Lawsky began talking about accountability for financial crimes and fraud, he quoted senators and former treasury secretaries who seemed to agree with the notion that there has been a lack of repercussions for white collar crimes committed on Wall Street. He quoted former Treasury Secretary Larry Summers, who pointed out the "almost total absence of successful prosecutions of individuals." Lawsky also relayed Senator Richard Shelby's concerns that Wall Street executives were trying to "buy their way out of culpability" through the use of big fines paid by their financial institutions.
[Read More: BitLicense Delay is Preventing Job Creation in New York]
The point Lawsky was attempting to make is that punishing a bank does not do much to deter financial crime when the individuals behind the actual wrong-doing get to walk away scot-free. As former Treasury Secretary Timothy Geithner put it in reference to the financial crisis, "[The American people] deserved a more forceful enforcement response than the government delivered."
Going after individuals
The obvious solution to this problem would seem to be targeting individuals at financial institutions rather than the financial institution itself. In reference to filtering systems that are created to prevent money laundering, Lawsky stated:
"Since we cannot simultaneously audit every institution, we are also considering making senior executives personally attest to the adequacy and robustness of those systems. This idea is modeled on the Sarbanes-Oxley approach to accounting fraud. We expect to move quickly on these ideas and – to the extent they are effective – we hope that other regulators will take similar steps."
Lawsky often comments on the use of money laundering to finance terrorism as perhaps the largest problem facing financial institutions, and it's the main issue that he often brings up in reference to bitcoin and other cryptocurrencies. Yesterday's prepared remarks did not deviate from this trend, as Lawsky noted, "Money is the oxygen feeding the fire that is terrorism. Without moving massive amounts of money around the globe, international terrorism cannot thrive."
Whoa: @BenLawsky "considering making sr execs personally attest 2 adequacy, robustness of [AML txn monitoring/filtering systems" a la SarbOx

— Marc Hochstein (@MarcHochstein) February 25, 2015
Another reason for bitcoin entrepreneurs to avoid New York?
Bitcoin entrepreneurs are already not too excited about the BitLicense. As Andreas Antonopoulos recently put it, "Give it a month and New York will be a wasteland in terms of bitcoin innovation because it will be deserted as soon as the BitLicense starts up[.]"
[Read More: Chris Odom Explains Why Monetas is Not Based in the United States]
At this time, it's unclear if these new safeguards against money laundering at financial institutions would also apply to bitcoin companies. Although he was convicted at the federal level, it would seem that this sort of philosophy already applies to the Charlie Shrems of the world. Most bitcoin entrepreneurs understand that they already need to overpolice themselves during these early days of regulatory uncertainty, but it's unclear if they'd be willing to put their own necks on the line for the privilege of operating in the state of New York.
Whether individuals or corporations are targeted, it seems clear that what the general public desires more than anything else is consistency with how the rule of law is applied to different types of people.
Of course, many of the early bitcoin adopters probably don't believe that money laundering is a crime in the first place, but that's a different discussion.
You can follow @kyletorpey on Twitter.
---