The acquisition of Digital Asset Custody Company (DACC) will help Bakkt in gaining legitimacy in New York by becoming a 'qualified custodian.'
Adam White reveals the news
Bakkt COO Adam White revealed the acquisition of DACC on his official Medium blog on Monday. He also notified users that the company is expecting to get approval from authorities to serve clients as a custodian. The former Coinbase executive noted that the DACC provides institutional investors and token issuers custodial services.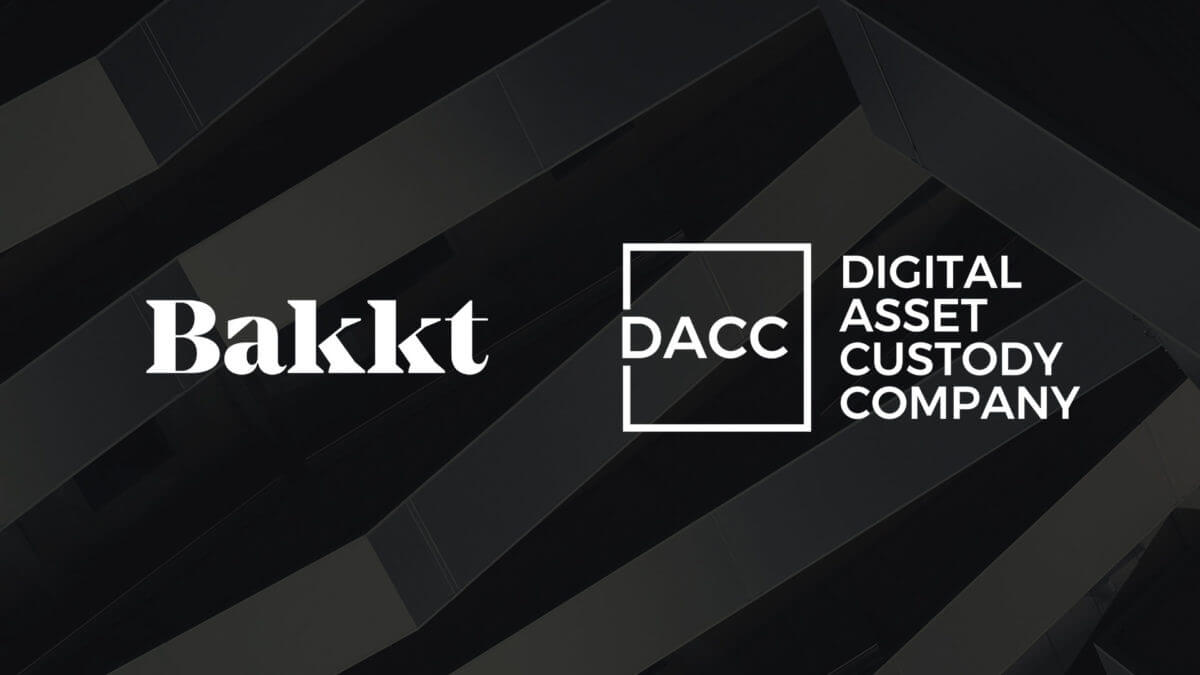 It will help the company gain approval from the New York regulator to work as a "qualified custodian" in the state. With this designation, the firm will be able to attract more potential clients. Coinbase, Paxos, and Gemini already have this qualified custodian designation in the state. Interestingly, all three companies have launched their own dollar-backed stablecoins in the market based on Ethereum's ERC20 standards. Find a list of cryptocurrency exchanges where you can buy your favorite coins.
How could DACC be of use?
DACC is not just useful because of the legitimacy it could bring to Bakkt. It also provides custodial solutions for over 100 cryptocurrencies and services institutions like private equity firms, hedge funds, sovereign wealth funds, and even family offices. Bakkt is following the footsteps of Coinbase, which noted earlier this year that it is buying a broker-dealer to expand its offerings to blockchain-based securities. Other companies have also followed suit and created a firmer regulatory standing for themselves. These firms follow stringent regulatory requirements of the US regulators and provide a broader range of crypto-based services to their customers legitimately.
Bakkt also announced that it has partnered with BNY Mellon to offer
"geographically-distributed storage of private keys secured by the bank."
BNY Mellon has already worked as a custodian of assets. Bakkt's collaboration with them will help the company meet federal guidelines and require exchanges, brokers and other institution to work with Bank of New York and other such organizations.
Both BNY and Bakkt are now trying to create a custody service which will help Bakkt's digital assets leverage on the crypto-custody service of the Wall Street bank. The wallet product by Bakkt will utilize several security measures for the users' assets. It will include,
Several other cryptocurrency startups have started to gain regulatory approval now, including Prime Trust, Northern Trust, and BitGo.
Bakkt's wallet product purportedly utilizes a range of security measures, including "on-chain and off-chain security measures to safeguard cryptographic keys," "both warm and cold wallet architecture to secure customer funds" and "layers of automated controls including multi-factor authentication, destination address whitelisting, and role-based permissions." The company has also applied for BitLicense in New York.