UPDATED: 4:19 p.m. EST 1/13/2015 with CoinTerra statement.
NEW YORK (InsideBitcoins) — With the price of bitcoin suffering, it is apparently not a good time to be a bitcoin miner right now, with CEX.io having to pause its cloud mining, and now CoinTerra being sued by a data center operator.
The Utah data center, C7 Data Centers, is suing Austin-based CoinTerra for $5.4 million in damages due to an alleged breach of contract and purported $1.4 million in unpaid services. According to the document, CoinTerra and C7 signed an 18-month agreement back in April to provide and manage a spot within the data center and provide all of its hosting services.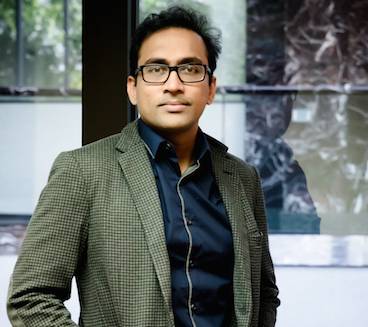 In the law suit, C7 Data Centers said:
"In order to provide services to Cointerra, C7 has requested and obtained power from Rocky Mountain Power at costs exceeding $12,000.00 per day. In addition, in order to provide services to CoinTerra, C7 incurred substantial initial costs and refused services to other potential customers in order to accommodate CoinTerra's needs."
In addition to electricity, the bulk of the charges were said to be for cabinets—which stored the actual servers. According to the filing, the latest invoice from C7 to CoinTerra was for $426,243.30, of which $75,862.50 was for the cabinets and the other $350,380.80 was for electricity.
The document goes on to claim how C7 believed that CoinTerra could afford to make the large hosting payments – but simply didn't. The company's delinquency began almost immediately after the contract was signed, C7 says.
Due to the contract the companies signed, C7 says it was allowed to charge a 1% late fee each month that an invoice wasn't paid in full within ten days. According to C7, damages include:
"…as a consequence of CoinTerra's breach, including payments through the end of the Contract, total $5,394,113.92, plus additional expenses, taxes, late fees, interest, attorneys' fees, and/or costs."
Five days before the document was released, posts started appearing on Reddit claiming how CoinTerra was effectively in default. In one post, a user who went by the handle, Freop, claimed receiving an email that said:
"…The company has defaulted on its secured notes. The Note Holders have senior, secured, and we believed, perfected liens on all of CoinTerra's assets, including servers. We have proposed a plan to the Note Holders. However, at this point we do not know how they are going to react to our proposal. The Note Holders are evaluating their operations. Until this is resolved, CoinTerra will be unable to make further payments."
C7 is not the only data center that CoinTerra has had an operational agreement with. Last July, Monroe, Louisiana-based CenturyLink, announced that it had signed a multi-megawatt data center deal with CoinTerra.
In a statement provided to Inside Bitcoins, CoinTerra said:
"CoinTerra, Inc. disputes the allegations in the complaint filed by C7 Data Centers, Inc. ("C7") in Utah State court. CoinTerra has recently retained local counsel to address this dispute.  Moreover, CoinTerra has filed a counterclaim against C7 in Federal Court in the District of Utah. CoinTerra intends to vigorously prosecute its claims against C7 while defending the claims levied by C7. Yet, CoinTerra is hopeful that the parties can resolve this matter quickly."