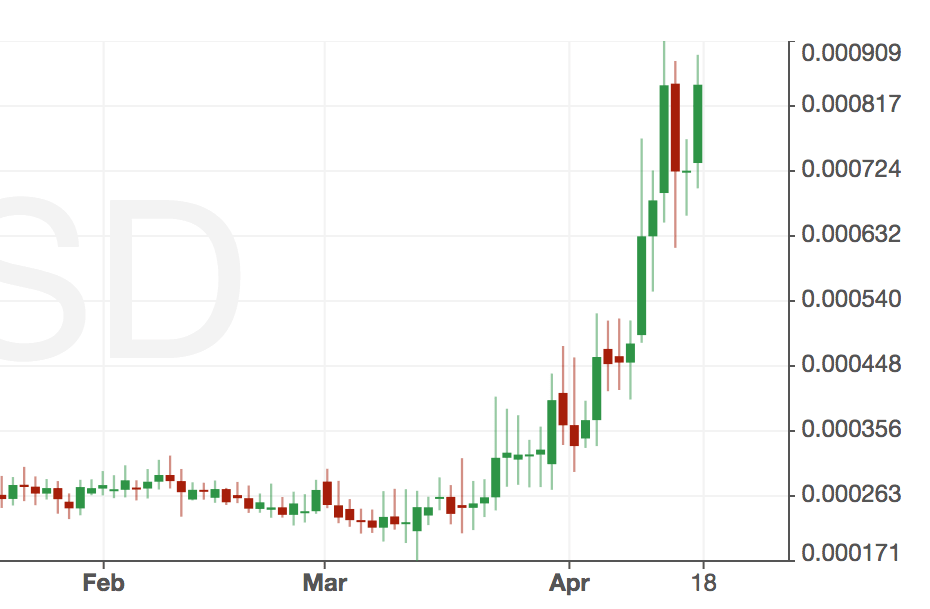 This
story
was shared from
this site
Little-known altcoin DigiByte is following Litecoin and Syscoin in making investors rich with impending SegWit activation.
DigiByte Celebrates Countdown To Ultimate Pump
Metrics highlighted by developers Saturday show the proportion of DigiByte miner support at 72.48% – inching past the 70% activation threshold.
"6 more days to go till activation at this rate! Happy Easter everyone!" a Twitter post added.
We have hit the 70% activation threshold for #Segwit on #DigiByte! 6 more days to go till activation at this rate! Happy Easter everyone! pic.twitter.com/f2zErDq4J9
— DigiByte (@DigiByteCoin) April 16, 2017
Despite having barely made a name for itself prior to the announcement, DigiByte is currently 63rd in CoinMarketCap's cryptocurrency listings, its price increasing 15% in the 24 hours to press time Sunday and having more than doubled since the beginning of April.
SegWit Spinning Gold Across The Board
The events continue an increasingly familiar pattern of behavior among altcoins. Both Litecoin and Syscoin have already benefitted from elevated interest, trading and publicity from SegWit activation 'likelihood,' with traders rejoicing after extended periods of flat prices.
Litecoin is currently trading at $10.76 per token, maintaining highs not seen since 2014 and dwarfing the many months it spent dormant at just under $4.
SysCoin's story is almost identical. Having staged a modest increase in April 2016 following a 50% supply cut, prices remained at around $0.01 per token until SegWit activation announcements saw them treble to $0.03.
Reactions to the altcoin phenomenon have been mixed. While SegWit potentially provides a convenient method for get-rich-quick schemes, reflecting on Bitcoin's battle with the technology's activation, BitFury CEO George Kikvazde was rueful.
"One can only imagine at what price level bitcoin would be now, if a sound, well-tested tech like segwit had been activated," he mused last week as Litecoin's success
---