TurboTax is a U.S. focused platform that allows for companies, individuals, accountants, banks, and sole proprietors to easily prepare their tax returns for the upcoming season. The platform works in an easy to use and input-based structure where users will simply enter basic information that ranges from their income, dependents, and will guide users through the process of seeking tax breaks they may not have even knew they were suitable to apply. The website and platform have become a hit amongst the newer generation as it allows them to file taxes without overextending expenses to simply prepare taxes. TurboTax has now even further offered an incentive to use their platform in their implementation of a cryptocurrency section, where users will now be able to input their earnings, profits, losses, and so on, and the platform will work to seek out the best options to prepare the most optimal tax return possible. TurboTax's new addition in allowing cryptocurrency input offers some different hope as well for the long-lasting opportunity cryptocurrency may serve.
TurboTax's Cryptocurrency Section – How It Works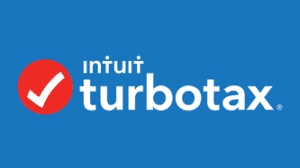 With the upcoming United States tax season approaching in just a few months, many are disgruntled and confused about approaching their taxes when it comes to cryptocurrency and blockchain-related endeavors. While the U.S. has stated that cryptocurrency is rather taxed as property and not necessarily as currency or traditional assets, the process for reporting and calculating how much you owe is still a bit confusing. TurboTax's new addition to their platform will offer a believably further opportunity for the new generation of those who made massive profits, and subsequent losses, on their cryptocurrency.
The Turbotax addition will offer immediate integration to verified and regulated cryptocurrency exchanges and providers; of those, the confirmed at this time are Coinbase, and Gemini (The two believably most compliant and transparent cryptocurrency providers in the U.S.) – Upon linking an account and information, the program will allegedly offer immediate conversions and calculations so you don't have to run through your entire trade book one by one and calculate them individually.
Why Such a Small Implementation is so Important
While seemingly just a small feature in their already blossoming platform, TurboTax's addition of a cryptocurrency calculator is actually somewhat monumental; it arguably solidifies cryptocurrency as an asset class (That doesn't mean it solidifies it as a good or bad asset class, it simply legitimizes it just a bit further). TurboTax has been one of the leading generational tax platforms since the early 1990s – officially release as "TurboTax" in 2001. This isn't an off-brand tax preparation program, this is one of the staple factors in tax reporting. Adding cryptocurrency support to their list of features emphasizes an idea that maybe cryptocurrency and digital assets aren't something that dies out in a very short period of time.