For those who have been following the cryptocurrency-related news within the past few days, you're more than aware of the QuadrigaCX story. If you haven't, Quadriga is a Canadian-based exchange, one of the most popular and most-used ones at that, that was recently hacked for over $100M in Bitcoin, or so goes the major claim. Exchange hacks aren't uncommon at all, and if you're well-vetted in the blockchain industry, you know how often these exchange-based hacks popup. However, since this is one of the largest hacks in a long time, researchers and analysts have begun to weigh in, and are saying that QuadrigaCX never even had the initial $100M that they claim to be lost. While the actuality of both cases is still a bit fragile, the clear conclusion being made is that whatever happened with QuadrigaCX is causing huge havoc within the community.
QuadrigaCX Hacked: The Announcement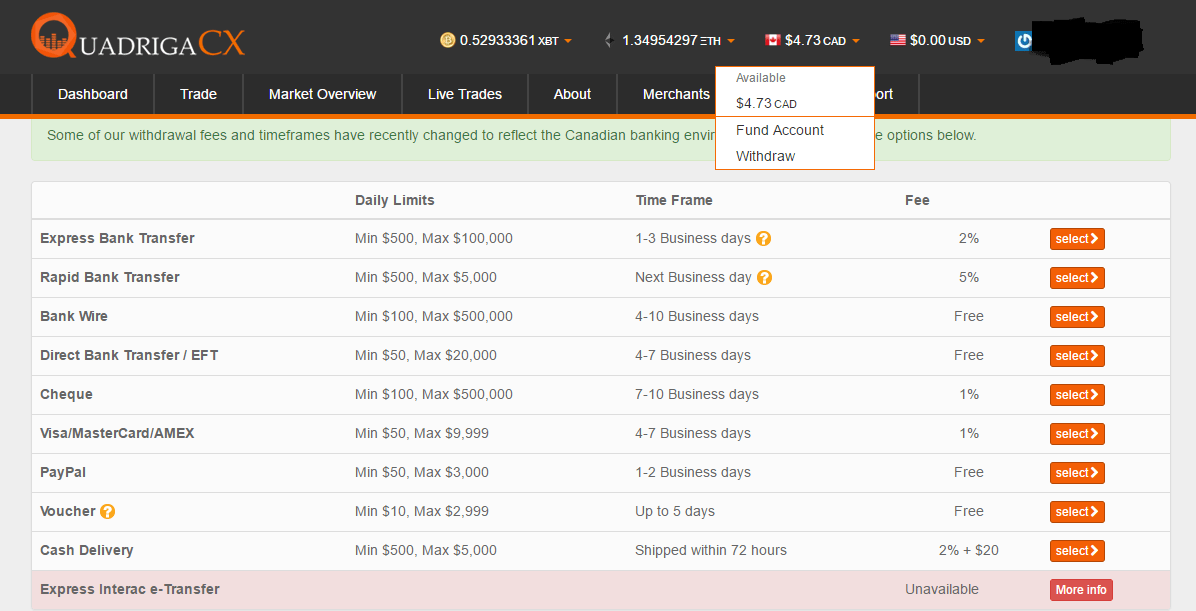 Quadriga has come into a lot of legal and regulatory issues within the past year. The site, while one of the most popular and most frequently used exchanges in Canada, has come into a lot of scrutiny for its excessive downtime, lengthy time to answer simple user requests, and much more. However, despite its uncertainty and its accusations, the site has still been garnering huge attraction from Canada and has risen to be quite the standard for cryptocurrency processing in the country. In its most recent debacle, the exchange went offline for a few days without any mention or action from its social media accounts. Then, in a press release from the Quadriga Board of Directors, it announced it lost access to its cold storage; and was hacked for over $100M.
Once hacked, many were frustrated because they knew their funds were more than likely gone. However, analysts and researchers aren't unused to something like this. So they began digging, and some researchers have come to the conclusion that Quadriga might not have ever had the money it claimed.
Researchers Weigh In via Chain Analysis
A crypto research firm "Zerononcense" released a research report where they analyzed the wallet explorers, blockchains, and accounts related to the Quadriga account. What they found was a conclusion that Quadriga never even had cold storage. They also made a bold conclusion stating that Quadriga never really lost access to their cold storage funds. The argument now is that after looking through the available blockchains and viewing the amount deductions, is that there was, in fact, a large movement in funds, however, it wasn't in accordance with 1.) Losing access to the cold storage where the funds were kept, and 2.) A hack of the exact assets Quadriga may be claiming.
The research firm is still using further data to try and piece together what exactly happened; regardless, though, it's an interesting concept to apply, especially if you take into consideration the previous exchange or wallet hacks that have occurred under very similar circumstances.