Bitcoin robots are a controversial (and almost always scammy) product being foisted on the internet. These services promise automated investment returns. All users have to do, they say, is deposit money, and a magical algorithm will make hundreds of perfect Bitcoin trades, delivering the spoils to the users.
Of course this doesn't work, but the unregulated crypto brokerage industry is getting crafty about their advertising efforts. One of the main ways that this industry attracts new users is creating internet rumours about celebrities using their get rich quick scam products. In no case that we've found has a real celebrity endorsed these shady products. But because these rumors pop up so persistently, we want to debunk all of them at once. These are the top 10 celebrities most often wrongly associated with Bitcoin robot scams.
Elon Musk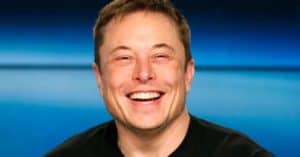 Elon Musk is one of the celebrities most often associated with crypto robot scams. On the surface, it might seem to make sense. After all, this is a technology magnate whose companies (Tesla, SpaceX, the Boring Company, etc.) have made many investors wealthy.

However, there's no truth to the many rumors that Elon Musk trades Bitcoin or endorses Bitcoin products. People have been saying for years that Elon Musk started Bitcoin, and Musk denied these rumors in 2017. He said that in Bitcoin's early days, a friend sent him some, but he doesn't know how much he has or even where it is. Truly disconnected from the industry, Musk clearly has more important things to worry about than cryptocurrency.

Crypto robots such as Bitcoin Profit prey on people who know nothing about trading. The Elon Musk claims are an attempt to add legitimacy to products that don't deserve anyone's time, attention, or (especially) money. 
2) Dragons' Den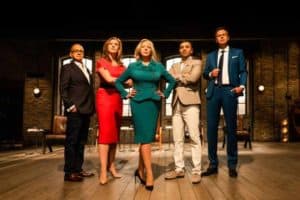 Perhaps unfamiliar to readers in the United States, Dragons' Den is basically the British show that the US hit Shark Tank is based upon. Here a handful of telegenic entrepreneurs and business people (all insanely rich) listen to business pitches from everyday people. They invest in products they like, turning the contestants' narratives into Cinderella stories.
The very well-known Bitcoin Code scam has repeatedly advertised that they have been endorsed by Dragons' Den, even though this has never happened even once. Bitcoin robots might appeal to the same people who enjoy watching Dragons' Den (i.e. people who which to become rich). However, Bitcoin robots are unlikely to increase anyone's wealth, and they've never been featured on Dragons' Den.
3) Shark Tank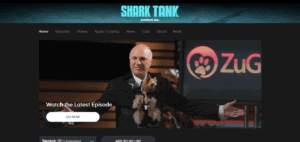 It should stand to reason that if Bitcoin robots aren't featured on Dragons' Den, they also wouldn't be on Shark Tank, but these deceptive internet ads still fool some people. Shark Tank tends to feature handy products – tangible gadgets, machines, and doohickies. Bitcoin robots are an intangible service, based on half-cocked ideas about fantastical algorithms that no one can touch or feel. They'd make awful TV. Don't believe the internet rumors that trading bots did well on Shark Tank. They didn't and they won't.
4) 
Ben Shephard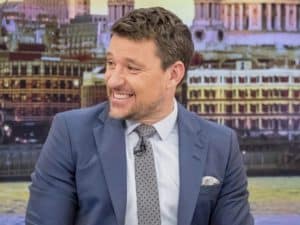 Ben Shephard is one of those all-purpose British TV presenters that seem like they could endorse something like a Bitcoin robot…even though they totally never have. Fans are used to seeing Shephard's face on sports TV, game shows, news, morning programming, etc. Even though the talented Shephard is ubiquitous, he's never used his celebrity to market internet investing scams like Bitcoin robots, and we don't expect him to start anytime soon. Ben has specifically denied these claims.
5) Kate Garraway
Kate Garraway is a frequent partner of Ben Shephard on Good Morning Britain. She's also familiar to UK listeners through various radio appearances. To many, she's a trusted but neutral entertainment personality. She's been associated with so many "morning show" type stories over the years, that an endorsement of a Bitcoin robot might seem plausible. However, Garraway has denied that she recommends any of these scams, and has made it clear that her likeness was used without legal authorization.
6) Peter Jones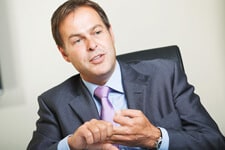 Peter Jones is another celebrity linked to scammy Bitcoin robots. At first, the connection might seem to make sense. After all, Jones has made his riches through investment in new technologies and services. He's an original investor in the BBC. Insofar as Bitcoin robots claim to be new, different, and useful, that might sound like just the thing that Peter Jones would endorse.
Unfortunately, Bitcoin robots are only of use to their owners, who make money from gullible people who trust obviously false advertising claims like this one. While many robots such as Bitcoin Trader App have tied Peter Jones to their products, but we can confirm that Peter Jones has never endorsed a trading robot, nor will he ever.
7) Martin Lewis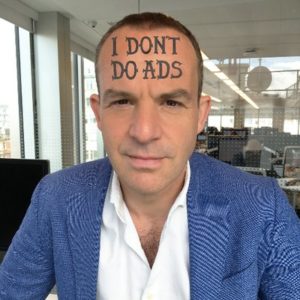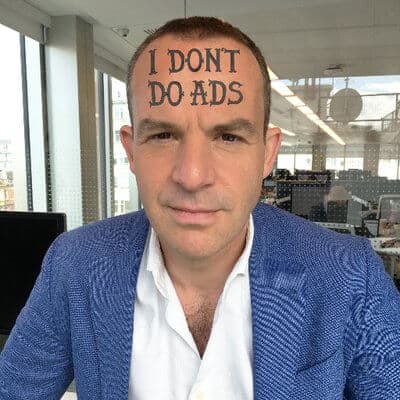 Martin Lewis is one of the more logical additions on this list. Even though he has never endorsed a Bitcoin robot or product, it seems like the kind of thing he might be attached to. After all, this is the man who founded MoneySavingExpert.com, a site which helps people learn the methods that could result in greater wealth and higher standards of living.

Nonetheless, trading robots are far too scammy an industry sector to be included in any recommendation of Mr. Lewis. Beyond this, Martin Lewis is a journalist who tries to maintain a reputation for fairness and objectivity. Association with fraudulent trading robots would put Martin Lewis in a situation where trusting people are losing money based upon his recommendation. Perhaps more so than any other, this is the main reason why Martin Lewis would never be caught dead endorsing one of these products.
8) Good Morning Britain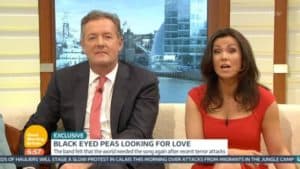 Good Morning Britain has already been peripherally mentioned in the mentions of Ben Shephard and Kate Garraway, above, but it still bears mentioning. On Good Morning Britain, audiences learn about all kinds of products and services. Almost nobody has seen every Good Morning Britain episode, so it might be easy to believe that, somewhere back in the archives, a feature of Bitcoin trading robots might exist.

This is, however, untrue. Good Morning Britain takes care not to endorse untrustworthy financial services which could fool unwitting viewers and take away their hard earned money. People who get caught up in schemes like this can lose hundreds or thousands of dollars, sometimes seriously endangering their future security. Trading robots have never been featured on Good Morning Britain, and this practice won't start anytime soon.
9) 
Jim Davidson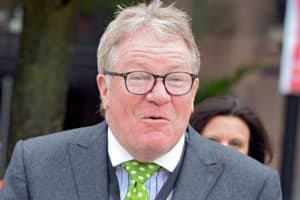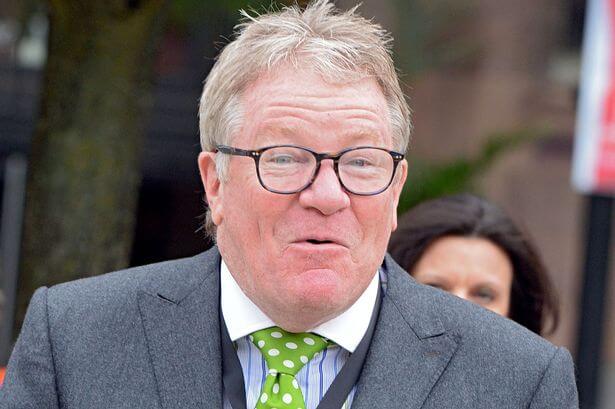 Former host of The Big Break and The Generation Game, Jim Davidson is a very familiar TV presenter for anyone in the UK. He has appeared on numerous programs and advertising spots. His self-confessed bankruptcy woes before successfully bouncing back are why Davidson has been swept up in the latest wave of BTC robot scams. To be clear, he has never endorsed any of these products. The people behind them simply believe that the public will think he did.
10) 
Charlie Brake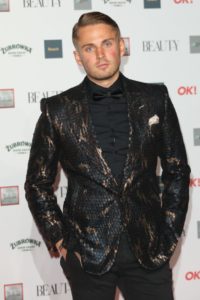 Playboy Charlie Brake is the heir to Brakes, the food distribution company. As such, he has access to hundreds of millions, has never had to work, and is famous for his adventurous streak and lavish lifestyle. Wealthy socialites are often connected by phony media efforts to Bitcoin scams such as trading robots. Brake is the latest victim to see his likeness used without permission in trading robot scam marketing efforts on the internet. He may seem to fit the image of the wealthy cryptocurrency investor, but his wealth comes from the entrepreneurship of previous generations and his showbiz career. The enigma around the 2018 Love Island Star's wealth made him a prime candidate for false Facebook advertising.
Without exception, readers should be very skeptical of Bitcoin robots and similar scams, particularly those that use celebrities to draw in business. In every single trading robot example we've investigated, these connections have been entirely fabricated. So persistent are these rumors that many of the celebrities have denied involvement, as you've seen in the individual sections above. Surely there will be many more celebrities attached to Bitcoin scams in the media, so even if you see one who does not appear on this list, it's safe to assume that it's a fraud like all the rest.