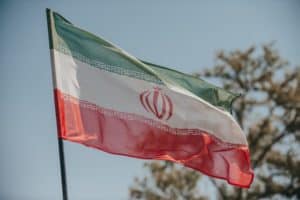 According to Al Jazeera, Iran is close to announce the launch of the first state-backed cryptocurrency. It is expected to be unveiled at the Electronic and Banking Payment Systems conference in Tehran.
The main features of the new cryptocurrency were revealed in the summer of 2018. It was developed by the Informatics Services Corporation (ISC). It is a rial-based technology and its issuer is the bank of Iran. It is also meant to be an "ecosystem available for Iranian banks and active companies in the area of cryptocurrencies after being tested and reviewed."
The new digital coin is expected to be used to simplify payment exchanges between banks and institutions in the world of crypto at a local level. It may later begin to be used by the public on a daily basis.
The introduction of the new currency may lay the ground for a future blockchain-based partnership with other countries. Hints suggest that such states could include Armenia and Russia with the latter recently claiming that it is working with 'partners' to create a new financial system.
In a completion phase is also a regulatory framework for crypto in Iran and it is likely to be announced in March 2019.
It is true that state-backed cryptocurrencies are far less decentralised and do not have the same level of international reach as non-state-backed cryptocurrencies like Bitcoin and Ethereum, the most popular ones. However, its introduction may still represent the beginning of an integrating process of the world of digital coins in the financial sector of the country.
The actual outcome of the new rial-based digital currency remains to be seen.