Our test result: Europe FX is a legit broker. In this review, you will find out how to use it and suggest a few of the best robots you can use to trade with Europe FX.
Europe FX is an international forex broker licensed by CySec. This broker has been established in 2018 and offers CFDs, Forex, indices and commodities trading. We have reviewed the broker in extent looking at the regulation, fees, platform, markets, registration process and have found that they are legit and provide you with a good chance of making profits. We have also found that Cryptosoft is the best way to access this broker.
Read our full review to find out everything you need to know about Europe FX, and how to start trading with this platform.
What is EuropeFX?
EuropeFX was created by Maxiflex Ltd and is registered at 46 Ayiou Athanasiou Ave, Cyprus. According to the official website, the trading platform was designed to offer a significant variety of products for investors to choose from combined with high standards of customer service. To do this, the operator claims to be committed to make each of the users' relationship with EuropeFX "as close and personal" as possible.
It must be stressed though, that EuropeFX is actually an online broker, which differs from trading robots. The former use designated platforms to support trades whilst the latter offer incorporated platforms with an automated trading option. Even though brokers are the product of sophisticated technologies, they are not as efficient as crypto bots. Auto-trading robots offer a platform on which you can trade with your preferred broker, including EuropeFX. More importantly though, on trading bots, users are suggested which investments to make because the platform's system is based on an algorithm designed to facilitate trading for investors. Making profits is significantly easier. If this is what you are searching for, we suggest to have a look at platforms like Cryptosoft or Bitcoin Code.
Still, Europe FX offers a great deal of products, including commodities, stocks, Forex, CFDs and indices. Like with all these kinds of platforms, trading always involves a risk because there is always a chance that investors will lose capital. Some platforms though, attempt to hide these risks by guaranteeing great profits. EuropeFX does not do that. The broker is extremely transparent about the risks of crypto trading. It is one of the very few platforms that in the risk disclaimers also include a percentage of the total accounts that lose money when trading CFDs.
If you want to trade with EuropeFX on Cryptosoft click here.
EuropeFX Regulations
EuropeFX categorised as a Cyprus Investment Firm (CIF) and received a license to operate in 2014. It is currently regulated by the Cyprus Securities Exchange Commission (CySec) and complies with the regulations of the Markets in Financial Instruments Directive (MiFID). The Directive allows the firm to provide financial services within the European Economic Area under a single regulatory framework.
Is EuropeFX Legit or Scam?
As we already mentioned, we did a comprehensive test of this particular platform. It seems safe to say that it is not a scam, it certainly is a legit broker. Not only it is regulated by CySec but it is also particularly transparent about the risks involved in crypto trading. These are both relevant aspects that convinced us to come to this conclusion concerning the reliability of the broker. There is even more.
The broker seems to deliver in its promises to make each of the users' relationship with EuropeFX close and personal. The efforts made to meet the needs of customers are blatant. The website has most if not all the possible information that potential users may need before deciding to sign up on the platform. There is also a section dedicated to the different types of accounts available as well as one on education, where users can access information on how to trade in crypto. On top of that, there are versions of the website available in five different languages.
As for the trading experience, the accessibility of the trading platform is remarkable. It is extremely easy to use and comprehensive at the same time. Beginners can intuitively understand how the platform works whilst professional investors have access to all the necessary tools they may need to follow their investment strategies. There is also a wide variety of products to choose from.
Please bear in mind that the Web is crawling with fraudulent platforms claiming to be the real deal, so make sure you are on the legitimate page before you deposit your funds. Scams have websites that are often very similar to the legit ones and often use very similar names to mislead you into thinking that you are where you are supposed to be.
Now we are going to go into the specifics of the trading experience with EuropeFX. We will also go through a step-by-step guide to help you sign up for the broker if you decide to trade on it.
Markets/Instruments
EuropeFX offers the possibility to trade in a great variety of CFDs, Forex, indices, shares, cryptocurrencies and stocks. You have access to over 300 trading instruments, including 51 currency pairs, 17 different kinds of commodities, 28 types of indices and futures and 86 stocks.
Trading Platforms
As one of the most popular online brokers available, EuropeFX offers a significant amount of platforms to support its trades. These are the different versions of MetaTrader4, WebMetaTrader, TradeWorks and EuroTrader. They are some of the most well-reputed platforms on the market. The broker offers users the possibility of a MetaTrader4 (MT4) Windows or Mac Terminal as well as MT4 versions suitable for androids or iPhones and iPads. MT4 was developed by MetaQuotes and is certainly the most popular among the ones listed as it is used by most of the forex brokers in the industry. It boasts a reliable and user-friendly interface that users of all backgrounds can enjoy. We suggest to access the platform through crypto bots with high success rates like Bitcoin Profit to increase your chances to make a profit.
How to trade on EuropeFX through Cryptosoft (recommended)
As we briefly explained earlier in the review, if you are a beginner in the world of crypto trading, our suggestion is to access a reliable broker like EuropeFX through crypto trading robots like CryptoSoft. The robot is currently ranked as one of the most popular as it was developed based on a complex algorithm thanks to which the system suggests users what are the most profitable investments to place. It requires users to spend up to 20 minutes every day just to monitor the investments, but aside from that, users can just sit back and wait for the platform to make profits.
By trading on brokers directly, this option is not available. With robots you are much more likely to place the right investments and if you do, you have a chance to earn up to thousands of euros in short periods of time. Through the Cryptosoft system in particular, you can have access to MetaTrader4, the popular trading platform used by EuropeFX to support trades. Take a look at our step-by-step guide on how to sign up to the robot that can connect you to the broker.
Registration
It is fairly straight forward. To start registering, just click on this link. There will be a short form to fill in with your first name, last name, phone number, password and email address. One you press Enter, you will get a verification code on your email that you will have to type in on the Cryptosoft portal to finalise your registration.
Deposit
Once you are registered, you will be redirected to a webpage with Cryptosoft's trading platform. You will have access to the trading history and all the assets as well as the charting, but to actually start trading you will have to deposit a minimum of $250 into your account. In order to do that you can either click on the "deposit" green button at the bottom right or the page or you can click on the help button at the top right and then on fourth FAQ "how to deposit" and then click on "deposit" to access the webpage that will allow you to transfer your funds into the account. We suggest to start by depositing the minimum amount allowed and to start depositing more once you feel familiar with the proceedings of the trading platform. You may deposit your money through Bitcoin, Neteller, Pay Retailers and credit or debit cards.
MT4
On the same webpage as the one you can deposit your funds on, you can also access MetaTrader4, the platform that around 80% of the brokers available on the market use to support trades. EuropeFX uses the same platform, which means that accessing it through Cryptosoft will be the same as accessing it through EuropeFX. On top of that though, you will have the automated trading option, which will increase your possibilities of earning money because you will be more likely to place the right investments. Click on "MetaTrader4" on the right side of the page if you want to access popular trading platform. Then simply click on "download link" in the centre of the page to begin the software download. Once that is done, you may start trading on MT4.
Trading
Trading on the platform is very easy and intuitive. Beginners will most likely be able to use it within minutes whilst professional users can benefit from the complex functions offered by the MT4 platform. As a user, you will have access to trading history, an asset list, trading charts and so on. The list of products available to trade with will be on the left side of the page. The chartings will be on the right and the trading history at the bottom. You also have the option of clicking on an asset. A pop-up screen will appear including the details of the selected asset. You may then decide whether you want to invest on it or not.
How to sign up on EuropeFX directly (not recommended)
If you are not convinced about trading with EuropeFX through Cryptosoft you may also sign up on the broker directly. However, we must stress that we do not recommend to do so as you would not have the same advantages. As we already explained, crypto bots offer automated trading systems based on complex and sophisticated algorithms that have been perfected over the years. Brokers like EuropeFX do not offer this. They are just platforms that allow you to access the crypto trading market but it does not offer any options to actively facilitate your investment decisions. Robots on the other hand, have high success rates and place investments automatically through brokers like EuropeFX. Click here if you wish to give it a try.
If you wish to trade on EuropeFX directly, you will have to go on their official website and register. To sign up you have to fill in a form with your full name, email address, password, country and phone number. You are also asked to confirm that you are above 18 years old and have read the terms of use and privacy policy. However, whilst for crypto robots that is all you have to do in order to sign up, for EuropeFX the process is much longer. In fact, after you've filled in the personal details form, you will have to go through a questionnaire asking you specific questions about your employment status, investment intentions and general knowledge on crypto trading. You will also be required to upload some relevant documentation. The questionnaire is present in accordance with CySec regulations and will take you around 15-20 minutes to complete.
Account Types
All of the most respected brokers on the market provide the option of choosing between a number of account types. Usually, there are three or four available, but EuropeFX offers five. These are the Bronze account, the Silver account, the Gold account, the Platinum account and the Premium account. The higher the upgrade, the more advantages users have access to. All the accounts offer basic advantages which include the possibility of a demo account, online chat support, access to webinars, seminars and other education tools, access to all trading platforms and more.
The Bronze account is the most basic one. Even though the minimum deposit allowed is 200 euros, the broker suggests a minimum of 1000. The account does not include any advantages other than the basic ones mentioned above. The Silver account offers a relationship manager and the trading central daily newsletter on top of the basic offers. It requires a minimum deposit of 2,500 euros. The Gold account has the same advantages of the Silver, plus trading central premium signals and SMS trading notifications. The minimum deposit is 10,000 euros. The Platinum has a minimum deposit of 25,000 euros and has similar offers as the Gold account, but whilst the Gold has standard trading commissions and swaps, the Platinum provides a discount of up to 25%. The Premium offers a discount of up to 50% on commissions and swaps as well as a trial period for VIP services. It requires a minimum deposit of 50,000 euros.
Leverage
According to ESMA rules the maximum leverage allowed to non-professional users is 1:30. The maximum leverage for professional users is 1:200. Some brokers offer a leverage of 1:500. Although such a high leverage can be an advantage, it requires users to take much higher risks, which is not necessarily a good thing.
Commissions and Spreads
On EuropeFX, commissions and spreads vary depending on the asset investors want to trade with. The broker guarantees spreads as low as 0.1 pips for EUR/USD, Silver, Gold, Corn, Google, Amazon and other instruments. On average, the website claims that spreads are between 1.2-1.4. For the EUR/USD currency pair, there is a commission of 20 euros per lot. With upgraded accounts, commission prices can be drastically reduced.
Deposits and Withdrawals
EuropeFX offers a great variety of ways to withdraw and deposit funds. The payment methods accepted are bank transfer, credit or debit card and wallets such as WebMoney, iDeal, Yandex. They also offer Trustpay, Skrill, Giropay, Neteller, Sofort and Safetypay. For withdrawals the charge is of 25 euros. PayPal is not on offer. However, the great variety of alternative payment methods available makes up for it.
Bank transfers are available in different currencies, although if you are planning on using as a payment method we recommend to check beforehand with a member of staff which currencies are accepted. Please contact customer support immediately if you are experiencing difficulties with a payment or withdrawal, they will certainly be able to help. In case you are considering, trading with EuropeFX through Cryptosoft, the robot offers the same variety of payment methods.
Mobile App
Unfortunately, a mobile app for EuropeFX is not on offer. However, the broker is browser based so you can access it on any mobile device as long as you have an Internet connection. As for the trading platforms, there is a MT4 app available on both App Store and Play Store. The functions are the same, and will allow you to trade on-the-go without confining you to your desk.
Education and Resources
Not many online brokers in the industry offer educational tools aimed at protecting users from losing their funds, but EuropeFX does. The broker dedicated an entire section of its website to enhance the knowledge that both novices and more experienced users have of the crypto trading world. Investors can access trading ebooks, video courses, a trading glossary, an economic calendar, market news, webinars, trading signals and much more.
Bonuses
Most online brokers do not provide any information on bonuses or promotions, which most likely means that they do not offer any. EuropeFX instead, offers at least one promotion. It is a commission-free period of a length that depends on how much funds you deposit into your account. If you make a deposit of $1,000 to $5,000 the period will be of 7 business days. It is of 14 if you deposit between $5,000 and $10,000.
Customer Support
The website claims to be providing customer support 24/7. To contact staff there are a variety of options. You can fill in a contact form by typing your name, email address and phone number and the content of your message. You can alternatively contact members of staff by telephone on numbers based in both Cyprus and Germany. You may also contact the broker through the live chat but also through Whatsapp or Viber. In the customer support section, the willingness to provide a variety of means to contact staff that meets the need of customers is evident.
What makes EuropeFX unique?
We have put together a list of pros and cons to sum up some of the aspects of the broker that we have been discussing throughout the review.
Pros:
Offers a demo account.
Has a very website layout.
Offers over 300 instruments for investors to choose from.
Provides 24/7 support in several languages and staff can also be contacted through Whatsapp or Viber.
Offers a remarkable set of educational tools for users' protection.
Is very clear about the risks of crypto trading.
Offers at least one promotion.
Provides comprehensive information on its different account types.
Is a CySEC-regulated broker.
Cons:
The broker does not support PayPal.
A EuropeFX mobile app is not available.
The sign up process through the broker directly is extremely time-consuming.
More robots where you can access EuropeFX
There are several crypto robots where you can access EuropeFX other than CryptoSoft.
Robot
Minimum Deposit
Demo Option
Trade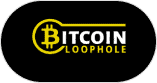 $250
Yes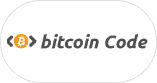 $250
Yes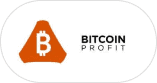 $250
Yes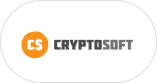 $250
No
FAQs
Is EuropeFX regulated?
Yes, EuropeFX is regulated by the Cyprus Securities and Exchange Commission, one of the most prominent supervisors in the market of investment services.
Where is EuropeFX based?
The broker is based in Cyprus with its head office in 46 Ayiou Athanasiou Ave., Third Floor, Office 102, 4102 Ayios Athanasios, Limassol.
How do I deposit money into my account?
You may deposit funds into your account through a great variety of payment methods, including bank transfer, credit or debit card, and a number of e-wallets such as Skrill, Neteller and many others.
How do I open an account with EuropeFX?
Opening an account through EuropeFX directly is extremely time consuming. You are required to fill in a form, followed by a lengthy questionnaire and then you are asked to provide some relevant documentation. We recommend to open an account on a crypto robot instead, through which you can access EuropeFX. It only takes a few minutes.
What is the difference between a broker and a crypto robot?
The main difference is that brokers are platforms that allow you to access trading spaces. Crypto robots have the same function but are based on an algorithm that allows an automated trading option, facilitating users' trading experience. With robots there is a higher chance for users to make a profit. Through robots you can also access brokers like EuropeFX.
Can you open a demo account before depositing real funds?
Yes, you have the option to open a demo account, which will allow you to have a close look at how the trading platform works. You can also place investments and see whether you would make profits.
Is there a risk when trading with FX?
Yes, there is always a risk of losing funds. The broker admits that 63.18% of retail investor accounts lose money when trading CFDs with this particular broker.
How much money can I earn?
There is no limit to the earning potential. However, if you are an inexperienced investor, we suggest to sign up on a trading bot, that will help you make investment choices and make it more likely for you to make profits. With the right investments, users can make thousands of euros within very short periods of time.
What is EuropeFX's leverage?
The maximum leverage available is 1:200 but is reserved to professional users only. For beginners, the maximum leverage is 1:30. This is in compliance with ESMA regulations, in place to protect users from taking unnecessary risks.