Have you heard of algorithmic crypto trading? If yes, skip this introductory part. No? Then stay with us while we explain this to you. Algorithmic or automated trading services utilize bots that are using a specific code to get in and execute trades without human intervention. These types of trades are fully automatic, so you don't have to do a thing after you have set up your bots.
Crypto Code is one of many, and is said to make users $3,283 per day. But is this robot legit?
Unfortunately, we've tested the robot and we have found that it is a scam. We recommend trying alternative robots such as The Bitcoin Code which have proven results and actually can make you some money. Read our full review to find out why you should avoid the Crypto Code.
The main benefit of automated cryptocurrency trading is cutting out the human from the process. No user intervention means no human errors. And human errors are pretty common when people trade assets "manually" (without using an automated solution). When you set up a trade and monitor its progress, different emotions could appear. You fear that you'll lose money on your trade. And – on the contrary – you become too greedy when you see that your asset's price has gone up. These emotions -along with others – can influence your trading decisions, which can result in less profits and more losses. It's no coincidence that expert traders always advise beginners to put aside their emotions when they are trading.
There are plenty of working algorithmic trading solutions that are widely used in the fiat market. However, the crypto market is only a little over 10 years old. So, algo crypto trading is relatively new in the space. Despite its infancy, there are numerous automated trading services designed specifically for the cryptocurrency market. And they are trending because the bots take the somewhat high volatility of digital currencies and use it for the advantage of the traders – to get a higher profit margin from the trades.
But before going deeper into algorithmic crypto trading solutions and our Crypto Code review, it is crucial to emphasize the dangers of these services. While cryptocurrencies offer higher profit margins than most assets in the fiat world due to their volatile nature, the higher chance for profits come with increased risks. No one – even the best traders – know where cryptocurrencies are heading in the short-term. A coin can go up by 10% in an hour; then its price can decrease by the same percentage in the next hour. Furthermore, some of the algorithmic crypto trading services are not legit (unfortunately). So, if you are not careful enough and use a scam solution in this space can lead to the loss of your funds.
But that's why we are here, to give you the best information on these services. We have tested numerous automated cryptocurrency trading solutions in the space. In addition to testing, we carefully analyzed the services, drawn our conclusions, and rated them according to our findings. At the end of this review, you'll know whether the platform we are testing today – the Crypto Code app – is legit, how it works, how it compares to other solution among other things. In addition to our review, we have included a step-by-step guide, which will take you through from registering to a service recommended by us to trading digital currencies via the crypto robot.
And now, let's get back to the platform we are reviewing today: Crypto Code.
What is Crypto Code?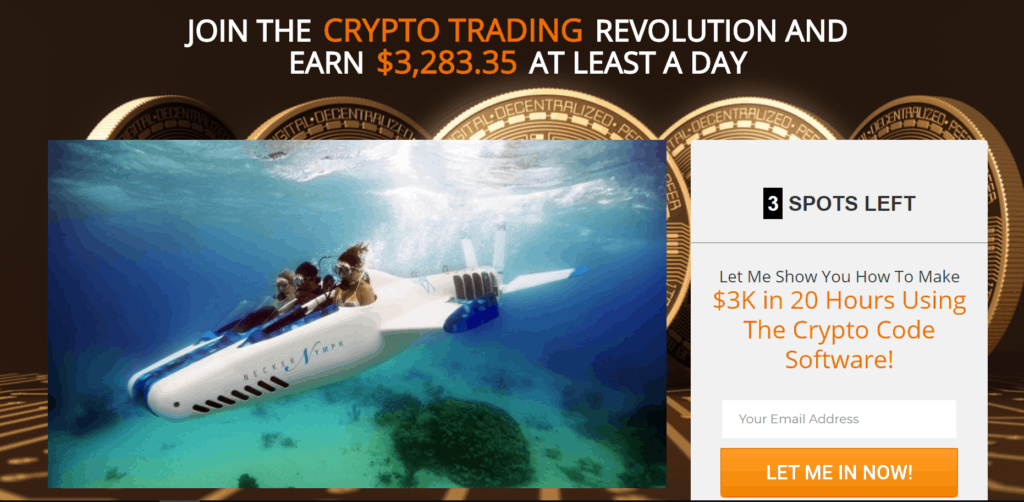 The Crypto Code system is an algorithmic crypto trading platform that promises high returns to its users. But how much is that? According to the operators of the Crypto Code website, if you sign up to their platform, you will earn at least $3,283.35 a day. We don't know how they calculated that amount, but we know that it should ring alarm bells. Nearly $3,300 is a sum that equates a stable monthly salary even in Western countries. According to some stats, the average yearly salary of a US worker was a little over $31,000. $3,300 a month adds up to a yearly salary of nearly $40,000.
But the Crypto Code app is promising that $3,300 for a day! Doing some calculations, if we multiply that number with 365 days, a user who did a Crypto Code sign-up will make almost $1.2 million a year. If someone had gathered knowledge on how to make that sum of money, he wouldn't share with anyone. When an idea on how to make huge amounts of money is shared – and it works – many people will jump in, which will most probably result in the idea not or partly working in the future. The idea will soon get what we call overcrowded.
And the "best" about Crypto Code is that the operator of the website – William Gardner – is offering it for free for individual users. In Gardner's personal note, he writes that he has spent over two years and "tens of thousands of dollars" to develop this solution. Then why is he sharing it for free? Also – a fun fact – the background of the note (which should be an image about William Gardner) is an image used for a smartwatch listing on Amazon. However, the watch was removed from the image CryptoCode is using. This means that either William Gardner is a "smartwatch model" or Crypto Code used a fake image to impersonate the operator of the website.
In addition to the daily $3,300 profits, the Crypto Code website is promising a success rate (the percentage of trades that result in profits – it is often cited as a "win rate" on automated crypto trading platforms) of 97.7%, which is quite ridiculous. Even the best traders don't succeed in over 50% of their positions. Yes, this is an algorithmic crypto trading solution. So, no need for a trader to do the trades. But a success rate of 97.7% is everything but not realistic. It can't be maintained throughout a year. There are times when crypto bots make more money for the trader – e.g., in a bull market -, but there are also times when there are less profits and more losses.
As there are plenty of scam services in the crypto space, we have to make sure that the platform we have tested today is not fake. So, is Crypto Code legit? As we couldn't test the app itself, we can't say anything for sure. However, based on the information we've found on the Crypto Code website, we are more leaned towards saying that this service is not legit.
The reason for that is simple. The website has plenty of signs that imply that Crypto Code is not legit. Let's see these signs. Firstly, the operator of the website, William Gardner, is featured on a stock photo that is used for an Amazon smartwatch listing. If Gardner is a real person or he really is an owner of a legitimate service, why didn't he take a real photo of himself? Secondly, the Crypto Code app promises a daily profit of nearly $3,300 with a 97.7% success rate. If this was true – and guaranteed – we would sell all our assets to invest the maximum amount of funds in this service. But we are not selling any of our assets as these promised returns are extremely unrealistic.
So, after stating that we can't determine whether the Crypto Code app is legit – but we are leaning towards saying that the service is not legit -, we should examine if the platform is fake or not. As we couldn't do a Crypto Code sign-up, it is hard to say any facts about the algorithmic crypto trading app. However, we have two scenarios about the Crypto Code system, and we are now sharing them with you.
The first is an optimistic scenario. In this event, there is no Crypto Code scam, but the operator of the website was exaggerating regarding the performance of the cryptocurrency robot. This is – of course – not a correct way to do business. But in this scenario, the Crypto Code app can be used to trade coins. The second scenario is the more pessimistic – and realistic – approach, in which the whole service is a scam. The creator or creators of the website did not exaggerate but lie about everything as there are neither bots no real cryptocurrency trading. In the second scenario, if you deposit money into your CryptoCode account, it will be most likely stolen.
Is it a scam?
We couldn't test the Crypto Code app as the service did not allow us to create an account.
We can't determine whether the service is legit or scam.
We recommend using a top-tier algorithmic crypto trading service, Bitcoin Code instead, which is a trushtworthy crypto robot platform.
You can check out Bitcoin Code at this link. If you need more information on the service, check the step-by-step guide in this article.
Who founded Crypto Code?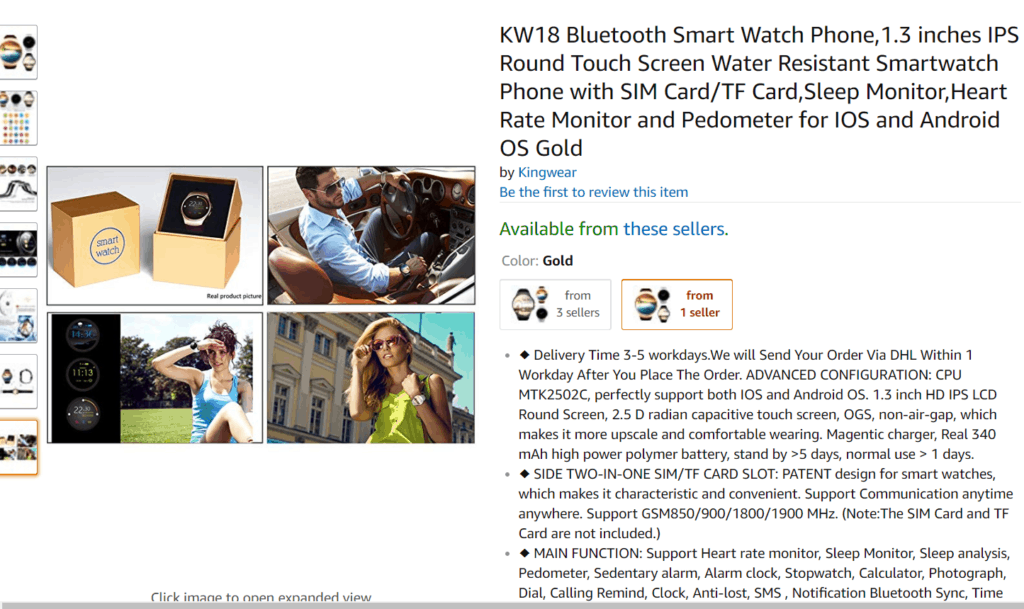 According to the Crypto Code website, an individual named William Gardner is the creator of the service. However, we suspect that Gardner is not a real person. The reasons for that include a stock photo as the alleged operator's image that has been used in Amazon ads for smartwatches. Furthermore, according to Gardner's biography, the Crypto Code founder spent over two years and "tens of thousands of dollars" to develop the service.
If he really spent thousands of dollars and two years on creating an app that generates huge profits for its users, then Gardner shouldn't offer it for free. But that's not the case here. Therefore, we suspect that both the amount of funds and the time expended on the Crypto Code platform is a lie (as well as Gardner's person.
How does the Crypto Code System work?
Now, let's return back to our Crypto Code review, testing the app itself. Surrounded by unrealistic promises – nearly $3,300 profits per day -, you can find a "Let Me In Know" button on the Crypto Code website. It requires your email first. After finishing with providing the service your email, the site will take you to another page where you have to fill out a longer form with more details, including your name, email, phone number, and password.
And that's all we could see from the Crypto Code app as the registration process has an issue – which can be either intentional or just a problem the operators are not aware of. The message states "error in the registration process." We've tried creating a Crypto Code account with different details, using multiple browsers, incognito mode in Chrome, and we tried to register on another day. But we couldn't get in the Crypto Code app, unfortunately.
So, we can't tell you any specific details on how the Crypto Code app works, whether the 97.7% success rate and the nearly $3,300 daily profits are true. But the platform should work like the other algorithmic crypto trading apps. You load funds into your account, set up your bots, and the crypto robots will do all the trading for you. In most cases, you don't need to do anything besides that, but monitoring the performance of your bots.
The next section should be about creating a Crypto Code account. However, as there is an issue with the registration process as well as the Crypto Code website is full of (false) promises of unrealistically high returns, we have decided to compile a step-by-step guide on another platform.
Avoiding the possible scammy nature of Crypto Code and the flawed account creation process, we are recommending you to use another service: Bitcoin Code. The algorithmic crypto trading app we show you now is the best among all – Bitcoin Code is our top-rated service. In this step-by-step guide, we will take you through the processes of registration, using the demo trading platform to test Bitcoin Code, funding your account, and finally, trading via the app's crypto bots. Let's dive in!
If you are looking for robots that actually do work, check out our 
bitcoin robot page
 to view your options.
How to place trades on Bitcoin Code?
Step 1: registration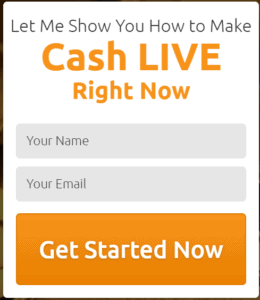 Start the account creation process by heading to the website of the algorithmic crypto trading platform. You'll see a box on the right-hand side of the page with a big "Get Started Now" button. Type in your name and email and click the button. The site will take you to another page when you have to provide more details about yourself. This includes your full name, email, desired password, country of residence, and phone number. Fill out all the details and click the orange "Get Access Now" button.
Step 2: demo trading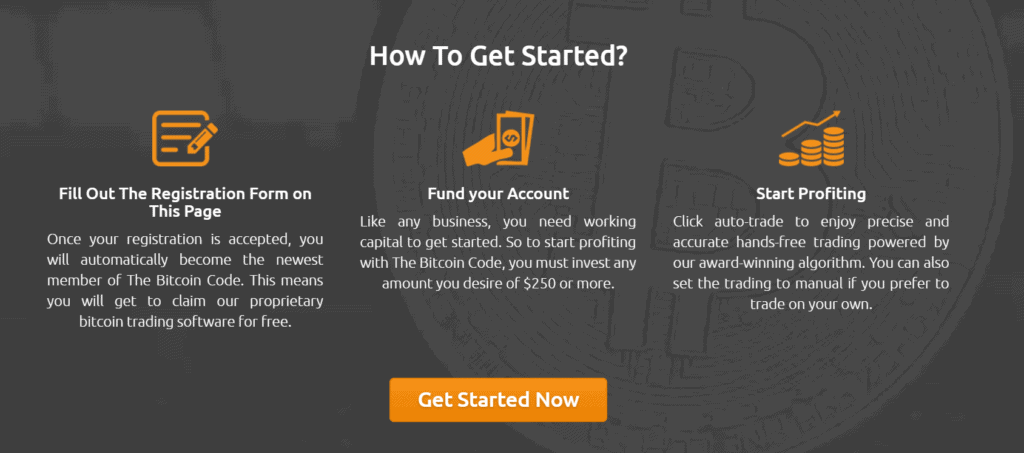 After creating an account at a service, you'd normally proceed with depositing funds. However, as we are using an automated cryptocurrency trading platform, we need to test it first before funding our account with money or trading coins. Every algo trading app is different, so you have to be sure whether it performs well. By testing the app, you can also determine whether the platform is legit or not. Fun fact: most of the scam algorithmic crypto trading apps do not offer demo trading features.
Bitcoin Code allows its users to test the app's crypto bots via a demo trading platform before using them live. So, the next step is to click "Go to Demo" on the left bar. The service will take you to the demo trading platform. You'll see a message stating that your demo trading account has been credited with $1,500 worth of virtual funds. You can use this money to fund the crypto bots. To turn the robots online, click the red "Off" button next to "Auto Trade." The crypto bots will start trading cryptocurrency immediately.
Wait for a while and monitor your trade. If you are satisfied with the results, proceed to the next step.
Step 3: depositing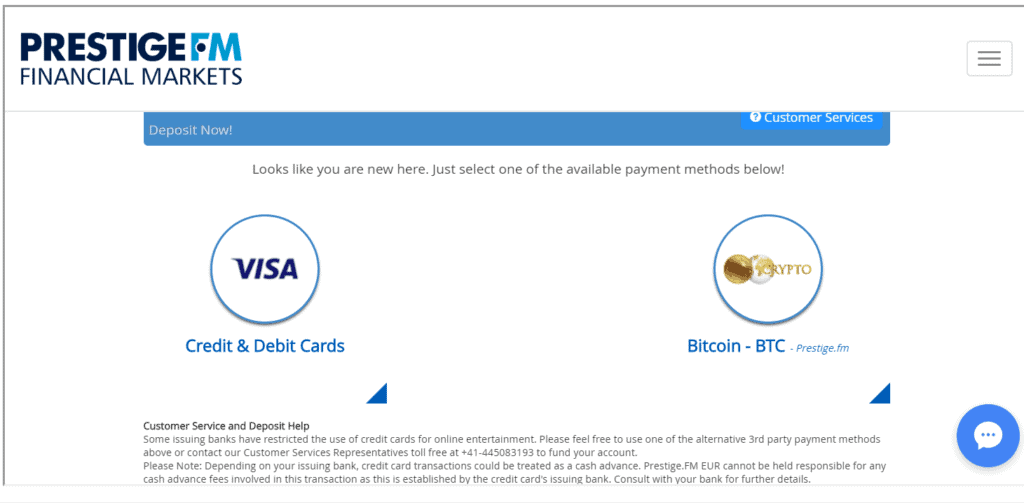 Now, it's time to fund your account with fiat. Go to the Trading Room of the platform where you'll find a section with the "Current Brokers." Next to the only broker shown, Prestige FM, you'll see a green "Deposit" button. Click on it, and it will show you the deposit page of the broker. As you can only fund your account via a third-party – Prestige FM -, there are two accepted payment method: credit card and Bitcoin. If you choose the first option, you'll have to type in your credit or debit card details to a form as well as the amount of funds you wish to deposit. In case you choose Bitcoin, the page will display a deposit address where you'll have to send BTC from your wallet.
Choose either of the aforementioned options and proceed with funding your account.
Step 4: Trading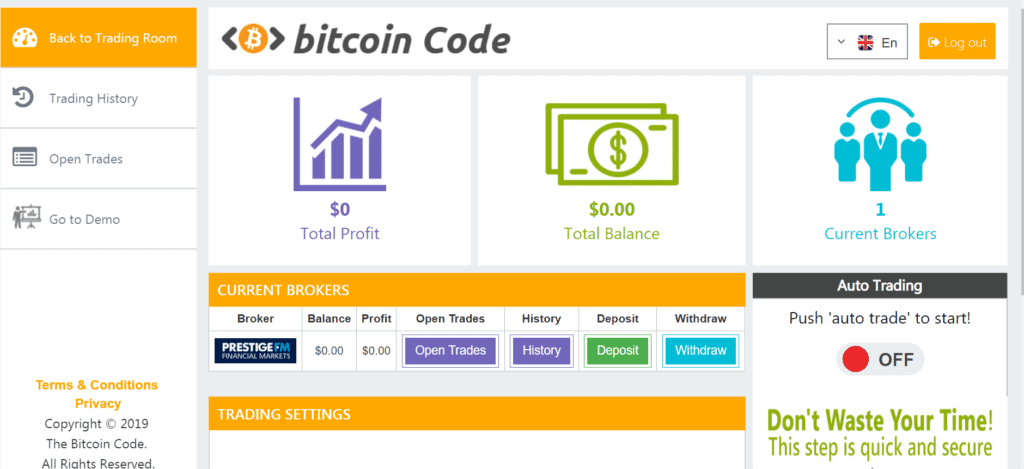 It should take no more than 2-3 hours for your funds to arrive into your account. As soon as your Bitcoin Code account is funded, you can start trading via the platform's crypto bots. If you hadn't already done that, click "Go to Live" in the left menu bar. The process works similarly to demo trading. There's a red "Off" button under "Auto Trading." If you click it, the bots will start trading. Now, sit back and don't forget to monitor the performance of your bots regularly.
[/su_note]
Can you make money with Crypto Code?
No, you can't due to two reasons. The first and main reason is the flawed account creation process of the application. Whenever we have tried to register a Crypto Code account, an error message displayed that something has gone wrong when creating an account. No matter we have tried multiple browsers, incognito mode, and to register on a different day, we were unable to create an account at the service.
The other reason is the scammy nature of the Crypto Code app. With all of its unrealistic promises, fake stock photos and information on the Crypto Code website, we think it is likely that the whole crypto robot service is operated by scammers.
The Verdict: scam possible, new users are unable to sign up to the Crypto Code platform
So, this is the end of our Crypto Code review. Summarizing all the info; you've learned that Crypto Code is a dubious platform with a flawed login process (you can't register an account due to an error), the app was not mentioned in popular TV shows or by celebrities, and we recommend using a top-tier algorithmic crypto trading solution (such as Bitcoin Code) instead of Crypto Code.
We'll try accessing the platform in a few weeks and/or months. If we can create an account successfully, we'll test the service and update this article according to our new findings.
FAQ
Other trading robots you might be interested in
CryptoSoft
The digital currency robot platform CryptoSoft is among the four top-rated algo coin trading services we have tested. What we – and the users – like about this app is its ease of use, high-performing bots, legit demo trading platform along with other cool features. Don't forget to check out our CryptoSoft review.
Bitcoin Evolution
Bitcoin Evolution has the best design and user-friendly platform among all crypto robot apps. In addition to that, the bots of the Bitcoin Evolution app are really hard-working, netting great returns for the users of the solution. Bitcoin Evolution is compatible with multiple devices, and before, after and in the middle of trading, you can check the current price of BTC on gorgeous-looking charts.