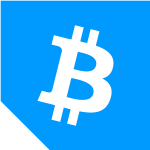 This
story
was shared from
this site
88% of major cryptocurrency companies "explicitly support" or are "ready" to implement Segregated Witness (SegWit), data shows.
Bitcoin And SegWit: 46% 'Explicit Support'
New statistics compiled by monitoring site Coin Dance tracked 146 well-known businesses in the space, finding 46% "explicitly supporting" SegWit and another 42% capable of implementing the technology as of Sunday.
The overall 88% figure suggests a welcome consolidation of business consensus regarding Bitcoin's future after more than a year of disarray.
By contrast, only 6% of entities surveyed by Coin Dance "explicitly oppose" SegWit, with another 6% described as having a "neutral" or "no official" stance on the topic.
An accompanying list detailing the perspectives of businesses echoes a previous incarnation available on the Bitcoin Core website.
Among those in favor are BitGo, Bitfury, Bitpay and Microsoft Decentralized Identity. Several of these had already privately stated their support, while Microsoft's head of decentralized identity tweeted sentiments earlier this month on supporting a user-activated soft fork (UASF).
In Opposition: 8 Out Of 146 Names
In all, supporters come from a range of different spheres of cryptocurrency and are distributed throughout international markets.
In the "ready" camp are names such as ATM manufacturer Lamassu and P2P marketplace Localbitcoins, both of which operate throughout the world.
Only eight names in total make up the opposition according to Coin Dance, first and foremost Roger Ver's Bitcoin.com. Mining pool ViaBTC is also listed as against the technology, having recently announced it would launch an international exchange this year after raising funds with anti-SegWit Bitmain.
Other Solutions Fail To Gain Support
Nonetheless, compared to the two other solutions tabled for scaling the Bitcoin network, SegWit is a clear steady winner. Emergent Consensus and UASF both have a markedly higher percentage of undecided responses – 46% and 78% respectively.
The strongest