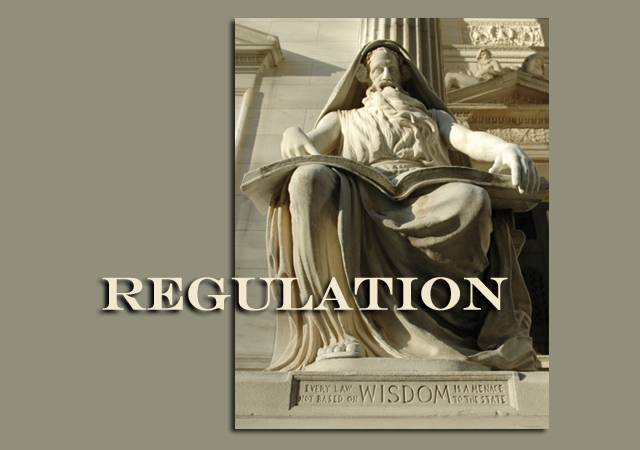 NEW YORK (InsideBitcoin) — With the recent news of the "regulated" Coinbase exchange, as well as the upcoming Gemini bitcoin exchange from the Winklevoss Twins, it makes sense to take another look at the relationship between regulators and bitcoin companies. There is still a clear divide between those who believe regulators should be ignored and those who want to work with government officials in order to create a clear regulatory environment. Although working closely with regulators has worked well for certain bitcoin-related businesses, such as Circle and Coinbase, attempting to do the right thing has not worked well for other actors in the space.
Charlie Shrem thought the regulators were his friends

Before he was known as the former BitInstant CEO who — wittingly or not — helped 'BTCKing' sell bitcoins to potential drug buyers on Silk Road, Charlie Shrem was working closely with financial regulators in New York. He met with New York Department of Financial Services Superintendent Ben Lawsky on a regular basis to plan the BitLicense. At the first ever bitcoin conference back in 2013, Shrem spoke about the importance of working with regulators to make sure that no one working in the bitcoin industry would ever be sent to jail. He was basically the poster boy for regulatory compliance in bitcoin.
It seemed that Shrem was attempting to do everything aboveboard and work with regulators to find the right balance between allowing innovation and squashing potentially negative uses of a new technology, but he would eventually become the one targeted by government officials in the state of New York. Shrem admitted in an interview with Marc Hochstein that he viewed the regulators he was working with on the BitLicense as his friends, and it was only after he was indicted that he realized he was being naive.
Roger Ver tries to do the right thing
In another episode of Doing the Right Thing Gone Wrong, Roger Ver decided not to hide any assets and do everything in his power to keep a positive relationship with the U.S. government as he renounced his citizenship. According to Charlie Shrem, Ver paid tens of millions of dollars in exit taxes for the privilege of no longer being an American citizen. How was Roger repaid for making sure he complied with US law? He was denied entrance into the United States for the North American Bitcoin Conference in Miami. The good news is that he was still able to attend the conference via mobile robot.
Should they stay or should they go?
This brings us to the crux of the argument. Should entrepreneurs start bitcoin companies in the United States? Well — if they do — it's obvious that they're going to have to kiss the ring. Many bitcoin companies — and other financial institutions for that matter — have decided to leave the American market completely due to the regulatory compliance required when accepting American customers. For example, American bitcoiners were excited when they first heard about the Locks feature from Coinapult, but they were disappointed when they realized this functionality would only be available to non-Americans.
Even when all the regulatory uncertainty around bitcoin is cleared up in the United States, users are going to be left with a serious decision to make. Do they want to use third party services that will track their every movement? The NSA documents provided to the world by Edward Snowden in 2013 have shown that it's probably not a good idea to trust any American tech company with personal data.
The lack of privacy and security found in American tech and financial companies is troubling to some, but it's likely that the only bitcoin companies and users that decide to move outside of the United States will be the ones who are interested in the digital currency for philosophical reasons. For that reason, it still makes financial sense for entrepreneurs to ignore the moral dilemma and build bitcoin businesses in the United States and New York.
You can follow @kyletorpey on Twitter.